A Brief History of Empa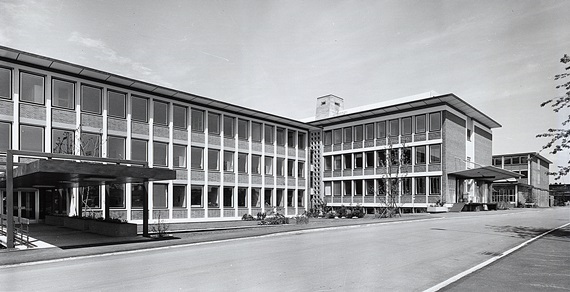 Empa looks back on a long and eventful history, which all began as the "Building Materials Testing Institute" in the cellars of Zurich's Federal Polytechnical School (now ETH Zurich) in 1880. Ludwig von Tetmajer, a professor of building materials, became its first director. In the early days, the new institution primarily focused on comprehensive quality tests for building and construction materials for the Swiss National Exhibition of 1883. Tetmajer's intensive research activities soon yielded the first publications in the field of testing and standardization for building materials and metals.
Tetmajer was also commissioned to investigate what caused a railway bridge constructed by Gustav Eiffel to collapse in Münchenstein, Switzerland, in 1891 – Europe's worst railway disaster up to that point. He discovered that Euler's Column Formula, which had been used to calculate such structures, needed to be corrected for sturdy bars (like those used in Münchenstein).
Over the next few years, the fledgling institute soon blossomed into a general-purpose testing institute for the construction and mechanical engineering sectors. In 1928 the Swiss Federal Fuel Testing Institute was incorporated, followed nine years later by the textile testing organization Swiss Test Institute in St. Gallen, which had been founded in 1885. The institute was renamed the "Swiss Federal Laboratories for Materials Testing and Research for Industry, Construction and Commerce" in 1938, but had already been known more colloquially as "Empa" for quite some time.
By 1962 Empa was bursting at the seams in Zurich and moved into brand new premises in Dübendorf, which had been erected especially for the institute. The main focuses were structural and civil engineering, safety engineering, surface technology, metallic materials, composite materials, non-destructive testing, chemical analyses, exhaust gas and ambient air tests, housing technology, construction physics, acoustics and noise control. In 1994, the Dübendorf and St. Gallen sites were eventually joined by a third location in Thun.
Since 1988 – and more explicitly since 2001 – Empa has been focusing on applications-oriented materials research and development; it was renamed the "Swiss Federal Laboratories for Materials Testing and Research". In the years that followed, new research labs were set up in strategically important areas, such as nanotechnology and energy research.
Under the motto "Research that captivates", Empa celebrated its 125th birthday with 13'000 visitors at its laboratories in 2005. Three years later, Empa launched the business incubator glatec in Dübendorf as a counterpart to tebo in St. Gallen with a view to promoting the founding of innovative, high-tech start-ups and spin-offs and helping them to set up their businesses.
In 2010 Empa revised its research portfolio and concentrated on five "Research Focus Areas" to gear all its activities even more rigorously to its core task: converting research and technology into marketable innovations.
---
Empa - the book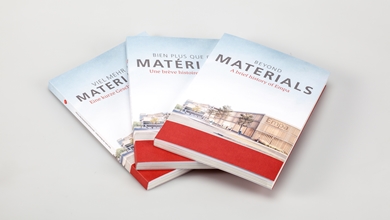 The book "Beyond Materials – A brief history of Empa" reveals how Empa has evolved from a modest basement laboratory to a top-notch research institute – an entertaining journey through a remarkable period of Swiss history.
---
Image Gallery on Flickr
Travel through time!
For more pictures from our Empa Archive click here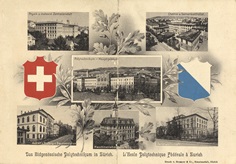 ---