At NEST, partners from business, research and the public sector work together to validate, develop and ultimately make their ideas marketable.

Our success stories provide an insight into this collaboration and show what can result from it.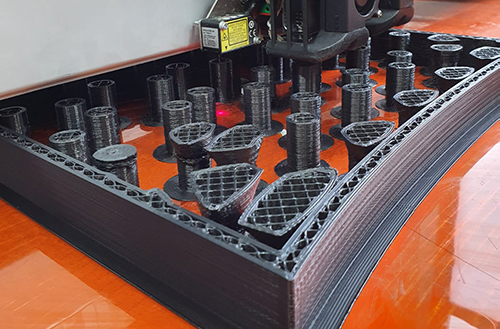 Acoustics from the 3D printer
In the STEP2 unit's floor slab project, the team developed a novel acoustics solution that will be discreetly integrated into the ribbed filigree slab: A box from the 3D printer. It enables a high acoustics quality of a room despite a sound-reflecting surface and extends the design freedom for the architects.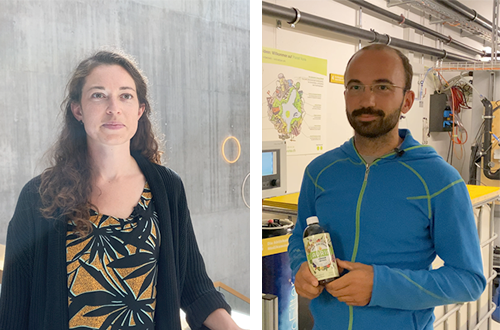 "Wastewater is a source of nutrients, energy and water"
Circular economy holds great potential when it comes to wastewater. At NEST, Eawag, Keramik Laufen AG and Vuna are working together to further advance this topic by processing urine into a marketable fertilizer.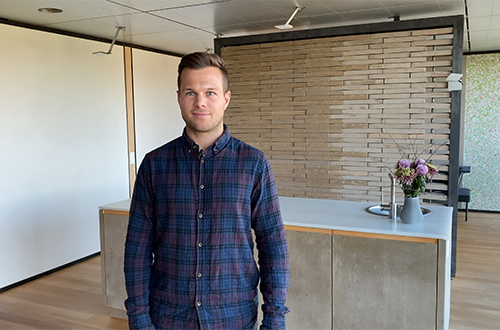 "At NEST we were able to show that our algorithm can save 25 percent energy"
Empa researchers used NEST as a research platform to test and further develop an innovative, self-learning heating control system. The result: the intelligent control system achieved a higher level of comfort with less energy.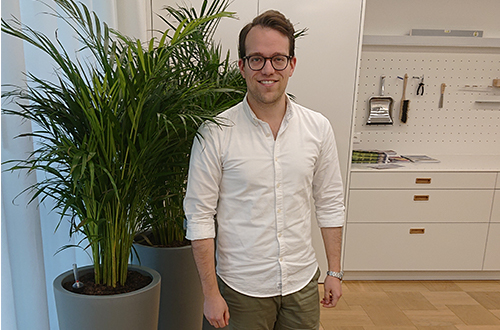 "NEST offers startups a real environment equipped like a perfect laboratory"
The Zurich-based startup Oxygen at Work uses selected plant species to improve the air quality and energy efficiency of office buildings. In order to further optimise its services, the company works together with NEST. In the Meet2Create Unit, new plant concepts in combination with new technologies are being validated and further developed.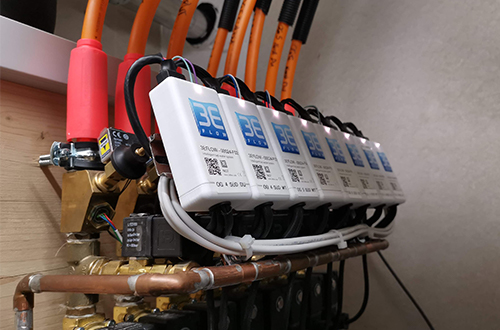 "The partnership enables a worldwide unique product portfolio"
The NEST partners 3E Flow and Georg Fischer AG are launching a partnership. In autumn 2020, the two companies will bring an internationally unique product offer to the Swiss market that greatly optimizes the energy consumption of the water cycle.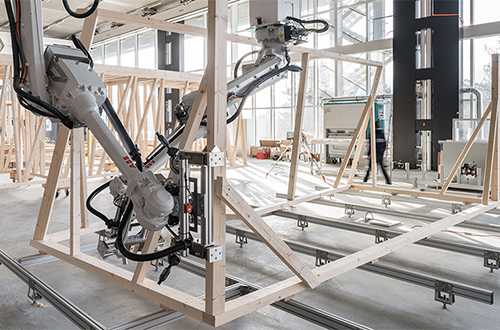 "The collaboration with research was very inspiring"
The NEST unit DFAB HOUSE is the first house in the world that was largely built digitally. ERNE AG Holzbau acted as general planner. The company now also uses a robotic production method, which was applied in DFAB HOUSE for the first time, for its own projects.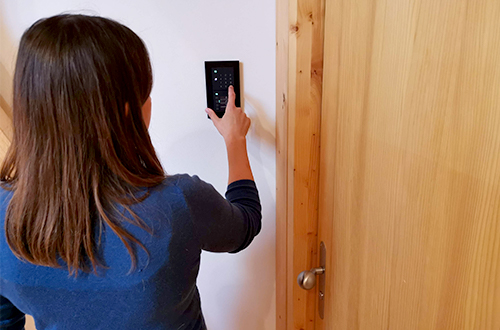 "Despite extensive laboratory testing, a fundamental problem only became apparent at NEST"
Securiton AG installed a prototype hardware in the NEST unit "DFAB HOUSE". The validation in a real environment allowed the detection of a malfunction that was not identified in the previous laboratory tests. As a result, the product could be further developed and brought to the market.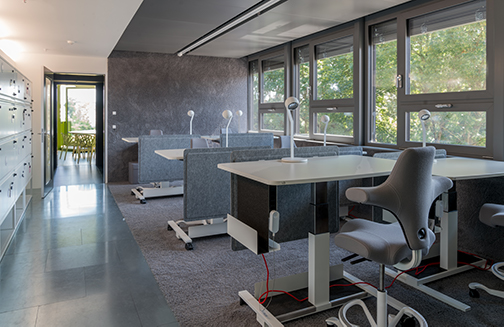 "Thanks to NEST, ideas have turned into products"
The office furniture supplier Lista Office LO has been a NEST partner from the very beginning. In cooperation with the Competence Centre for Typology & Planning in Architecture (CCTP) at Lucerne University of Applied Sciences and Arts, the company used the NEST Meet2Create unit to test and further develop prototypes of new furniture systems in everyday life. Several of these further developments are now on the market and are being sold successfully.