New partnership with Imperial College London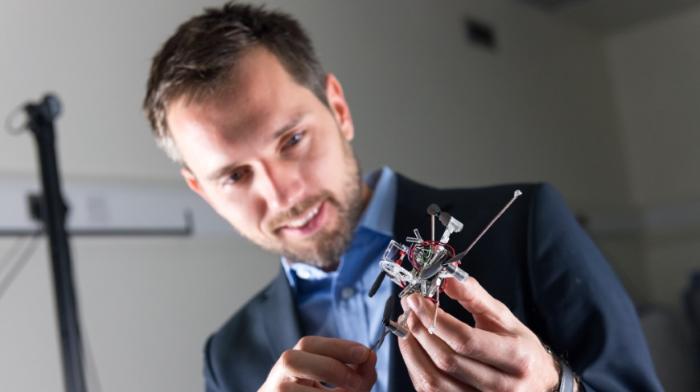 Dec 3, 2018 | The new "NEST Aerial Robotics Hub" of Empa and Imperial College London is all about autonomous, soft-material drones. The aim of the new cooperation is to integrate functional materials into robot technology. As permanent residents, the flying robots...
Technology Briefing at Empa in Thun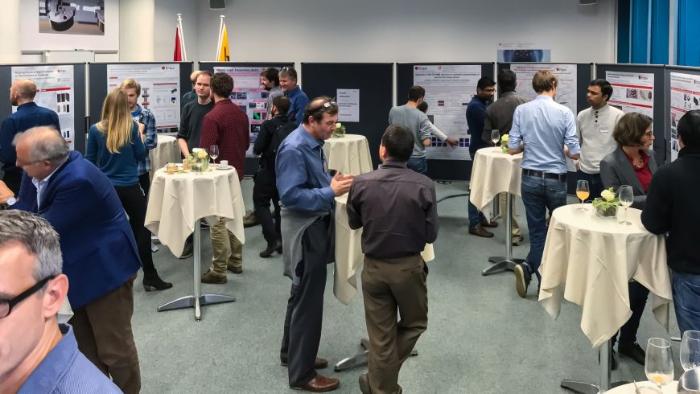 Nov 20, 2018 | Industry representatives met at Empa's Thun campus last week to get information on the latest high-tech trends in industrial coatings. The partnership with the Hightech Zentrum Aargau strengthens the transfer of knowledge from research to companies.
World premiere: the first HYDRO_BOT ski jacket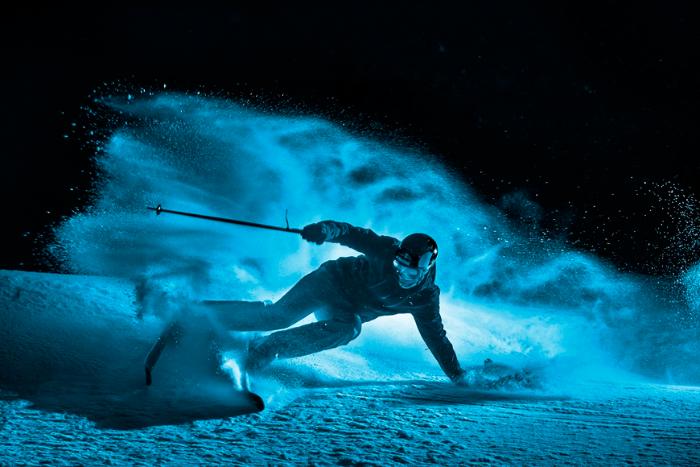 Nov 16, 2018 | The Swiss sportswear manufacturer KJUS presented the world's first ski jacket with an integrated electronic user-controlled membrane on November 15. Thanks to the HYDRO_BOT technology developed together with Empa, the ski jacket actively pumps out sw...
Research
From Research to Innovation
Empa – The Place where Innovation Starts
Cooperations

Whether it be a bilateral collaboration on a specific research project, as partner in a multi-institutional network or consortium, through our high-end technical and analytical services, a research mandate or in a strategic partnership – there are numerous different ways and possibilities to cooperate with Empa.
All of them, however, have the same goal: to transform the latest findings from research into marketable innovations – in close cooperation with our partners from industry.
Feel free to get in touch with us and we will find a cooperation modell that «fits the bill».
Empa

Materials & Technology
for a Sustainable Future
Empa conducts cutting-edge materials and technology research, generating interdisciplinary solutions to major challenges faced by industry, and creates the necessary scientific basis to ensure that our society develops in a sustainable manner. As part of the ETH Domain, Empa is committed to excellence in all its activities.