NEST functions as a research-, demonstration- and innovation-platform that allows research in and on a real building and the development of new solutions. Close cooperation with innovative companies creates a breeding ground for continuous research questions and application-oriented problem solving.
By cooperating with NEST, research partners can bring their research from the laboratory to reality, make it tangible and access a large network of researchers and companies. Further information on the cooperation possibilities can be found here.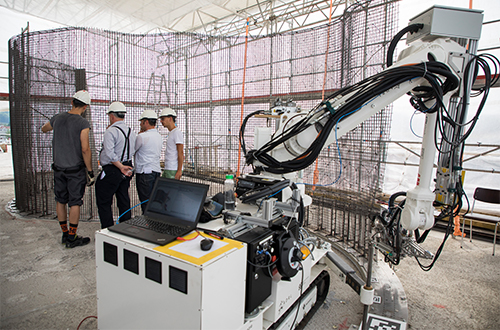 At NEST, researchers have the opportunity, together with business partners, to bring their ideas from the laboratory to reality. NEST offers a large network of partners and initiates joint projects with them. You can find the complete partner overview here.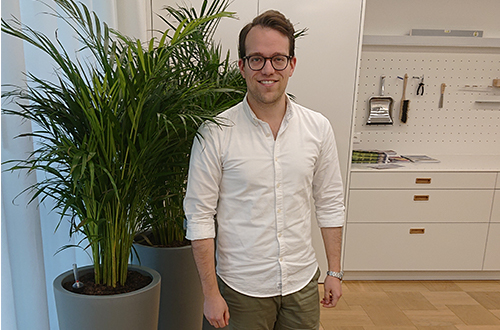 "NEST offers startups a real environment equipped like a perfect laboratory"
The Zurich-based startup Oxygen at Work uses selected plant species to improve the air quality and energy efficiency of office buildings. In order to further optimise its services, the company works together with NEST. In the Meet2Create Unit, new plant concepts in combination with new technologies are being validated and further developed.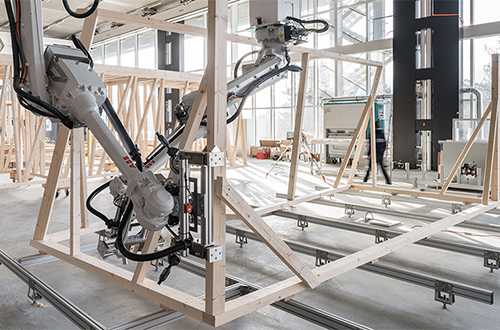 "The collaboration with research was very inspiring"
The NEST unit DFAB HOUSE is the first house in the world that was largely built digitally. ERNE AG Holzbau acted as general planner. The company now also uses a robotic production method, which was applied in DFAB HOUSE for the first time, for its own projects.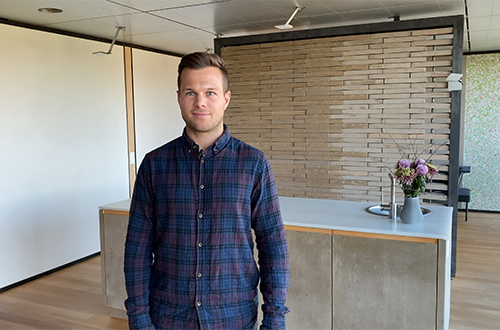 "At NEST we were able to show that our algorithm can save 25 percent energy"
Empa researchers used NEST as a research platform to test and further develop an innovative, self-learning heating control system. The result: the intelligent control system achieved a higher level of comfort with less energy.

NEST offers various collaboration opportunities for research partners. NEST is thematically open and allows research projects on all topics relevant for our future building park, including construction processes and materials. The size of the projects can vary. Smaller projects within existing units as well as large research projects in the form of a new unit are possible. Previous projects have focused on the following topics: Energy and materials research, digital construction, building automation, recycling and treatment of waste water, concepts for collaboration, urban mining and machine learning to optimize the operation of components and building systems.
Advantages
Real used building as demonstration and validation platform
As a modular building NEST is in constant change and is constantly being developed in cooperation with our partners. Typically, one or two new innovation units are built each year. The units already in operation are also open to the research partners.

Research projects are carried out at NEST under real conditions and allow partners from universities and universities of applied sciences to transfer their topics from the laboratory into practice together with industrial partners. This also allows to identify problems that were not discovered in the controlled conditions of the laboratory – for example, on a construction site exposed to the weather or in aspects such as fire protection.

The feedback from residents of the units, employees in offices or meeting rooms provides valuable information on the everyday suitability of a prototype or a new concept.

NEST is equipped with an easily expandable sensor network that records over 7000 data points and provides convenient access to measurement results via a database with web interface.
Partner network of industry and academic partners
NEST is well connected in Switzerland and internationally. With a partner network of more than 150 members, NEST facilitates the exchange between academic partners and connects them with innovative partners from the industry. Through ongoing or already completed projects, NEST maintains close contact with research groups at technical colleges, universities and universities of applied sciences, as well as the various departments of Empa and Eawag.
Expertise of the NEST team
NEST offers a team of innovation managers with experience in the innovation process and different types of national and EU-wide research projects (InnoSuisse, BFE, SCCER, Horizon 2020).
Experience and visibility of research
Partners have the possibility to use NEST for their communication as well as to organize guided tours and events. Thus they become more visible to the industry and the general public.