NEST – Exploring the Future of Buildings
NEST accelerates the process of innovation in the building sector. In this modular research and innovation building of Empa and Eawag, new technologies, materials and systems are tested, researched, honed and validated in realistic conditions. The close cooperation with partners from research, industry and the public sector helps launch innovative building and energy technologies on the market faster.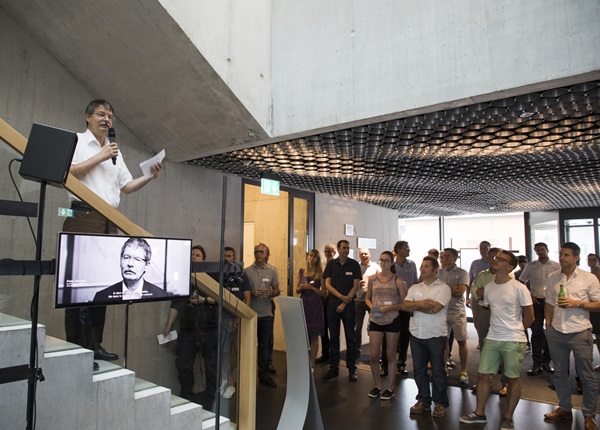 NEST celebrates its first birthday
NEST officially opened just over a year ago – and a great deal has happened since. At the partner event on 22 June 2017, the NEST network partners took a look back and toured the construction sites currently underway.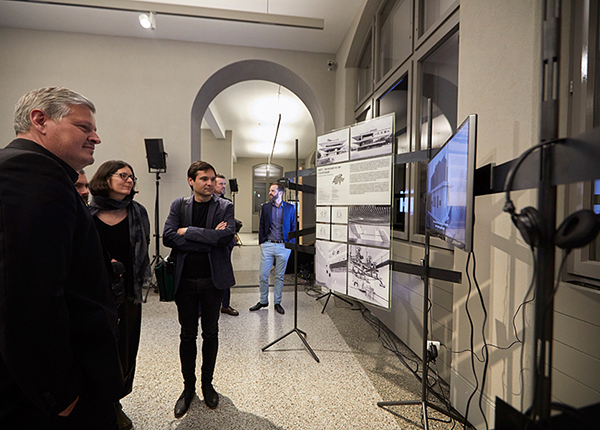 Umsicht exhibition in NEST
From June 20 to July 6, 2017, the SIA's touring exhibition «Umsicht – Regards – Sguardi» will be in the NEST atrium. During this time, two NEST guided tours are planned for the public, including a visit to the exhibition.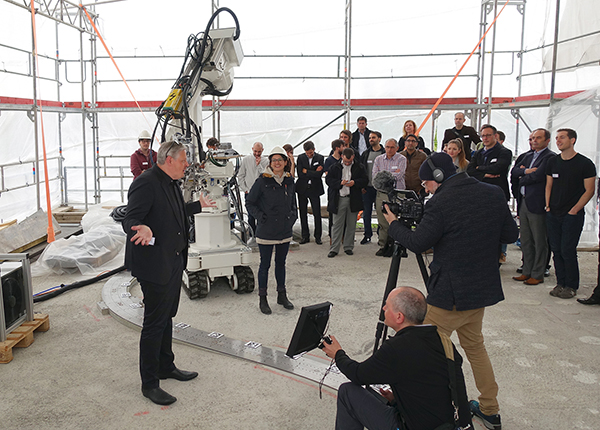 Construction robot "In situ Fabricator" ready to go
At the ground-breaking ceremony for the unit "dfab house", the project team, consisting of the NCCR Digital Fabrication, ETH Zurich and partners from industry, celebrated the construction start together with Empa.
Construction work gets underway on Solar Fitness & Wellness unit
In mid-December, work on the Solar Fitness & Wellness unit began on the top platform of NEST facing the Academy. Follow the progress on the webcam.
The construction of NEST in timelapse
From the groundbreaking in August 2014 to today: Our webcam has tracked how NEST was built and has continued to develop to this day. You can see the whole development in a timelapse.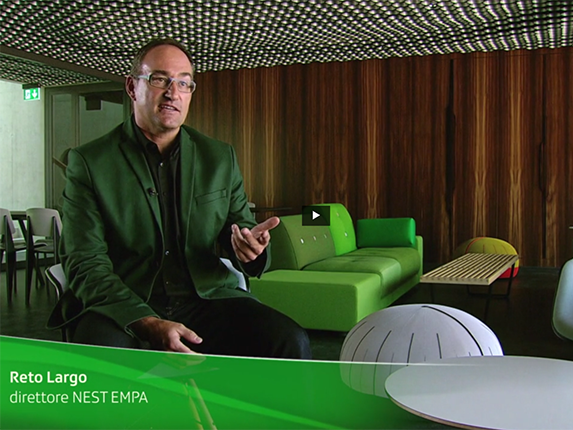 «Il giardino di Albert» visited NEST
The scientific TV program "Il giardino di Albert" of the RSI Radiotelevisione svizzera visited NEST and shows the unique advantages that the network of NEST, move and ehub offers. Video in Italian language.
The ideas behind NEST
A modular research platform based on a simple plug-and-play principle, which combines research and industry: two fundamental ideas of NEST clearly explained.
A virtual tour of NEST
Fly over the Empa and Eawag campus, witness how the new units will be installed, step into the NEST building and see what NEST looks like from the inside.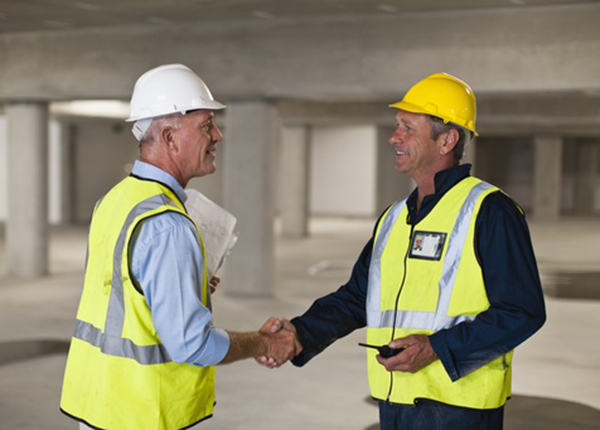 Get your product on the market sooner
Reduce the time it takes to develop your products and make the most of the access to national and international experts. NEST helps innovative companies realize their ideas.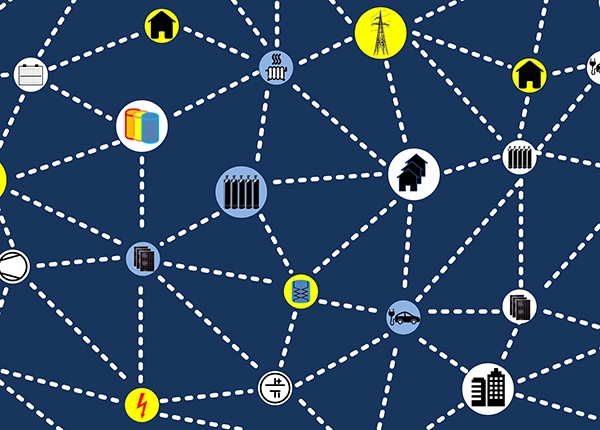 Energy research at district level
ehub – the Energy Hub Demonstrator – commences operations with NEST. Its goal: to combine energy flows in the mobility, housing and work sector and optimize them at district level.