NEST – Exploring the Future of Buildings
NEST accelerates the process of innovation in the building sector. In this modular research and innovation building of Empa and Eawag, new technologies, materials and systems are tested, researched, honed and validated in realistic conditions. The close cooperation with partners from research, industry and the public sector helps launch innovative building and energy technologies on the market faster.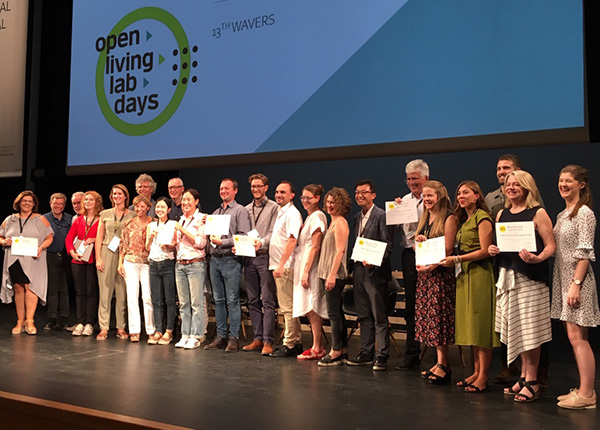 NEST joins European Network of Living Labs
NEST is a new member of the European Network of Living Labs. During the OpenLivingLab Days in Thessaloniki in September, NEST and 19 other projects were officially welcomed to the network.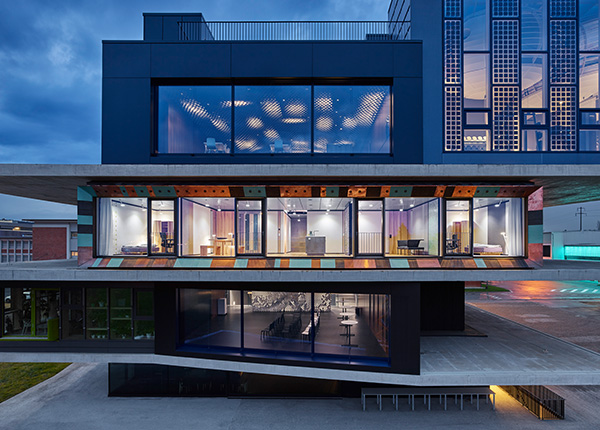 Urban Mining & Recycling unit honored
The NEST unit Urban Mining & Recycling is among the winners of the international competition "beyond bauhaus – prototyping the future". The concept prevailed against 1,500 entries from 50 countries.
Adaptive Solar Façade in Nature Energy
A paper about the Adaptive Solar Façade, which has been installed at NEST for some time and which will soon be integrated in the HiLo unit, was published in the August issue of Nature Energy.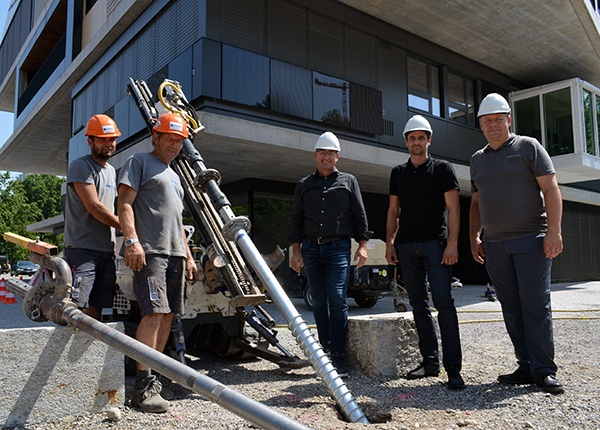 Start of work on the HiLo construction site
Preparatory work for the HiLo unit construction site started on 27 June 2019. The two-storey building with the eye-catching roof will impressively demonstrate the possibilities of lightweight construction.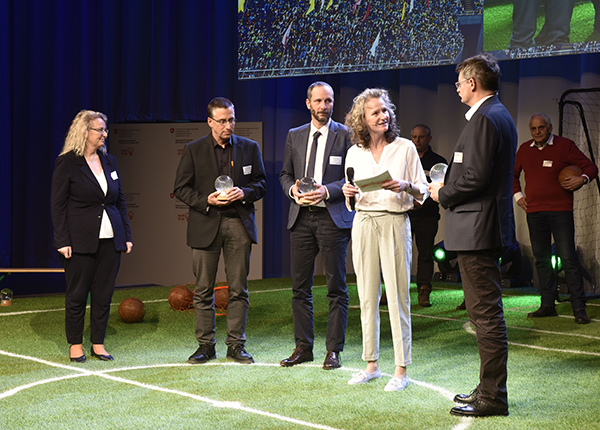 NEST earns energy award "Watt d'Or"
On 10 January 2019, the Swiss Federal Office of Energy (SFOE) awarded NEST the renowned Swiss "Watt d'Or" energy prize. In its decision, the jury put a particular emphasis on the "Solar Fitness & Wellness" unit.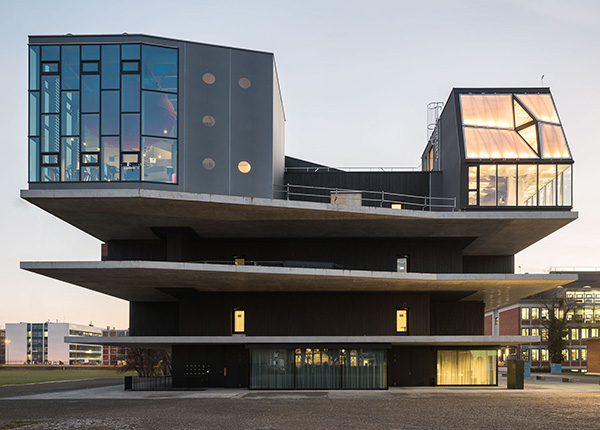 NEST receives Building Award 2019
This year's Building Award in the "Research and Development" category goes to NEST. The award honors remarkable and innovative engineering achievements in construction.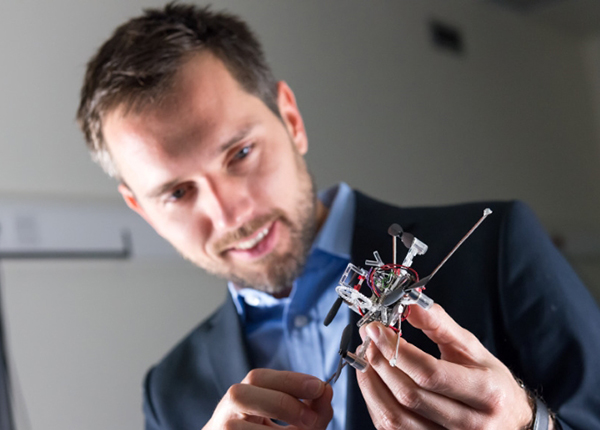 Our new roommate, the drone
As permanent residents, flying robots will soon make building maintenance at NEST easier. The autonomous drones are part of the new "NEST Aerial Robotics Hub" of Empa and Imperial College London.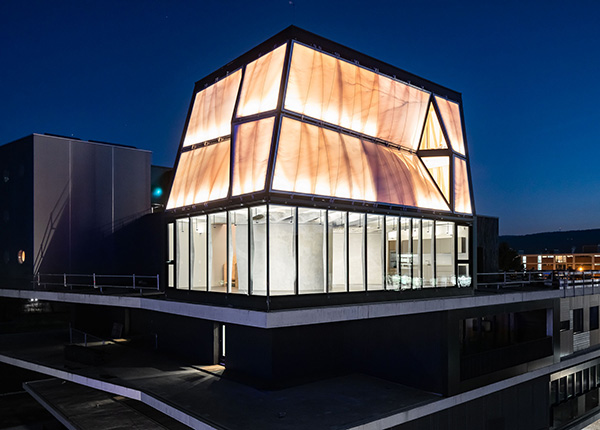 Opening of the NEST unit DFAB HOUSE
DFAB HOUSE has officially opened on 27 february 2019. It is the world's first inhabited "house" that was not only digitally planned, but also – with the help of robots and 3D printers – built largely digitally.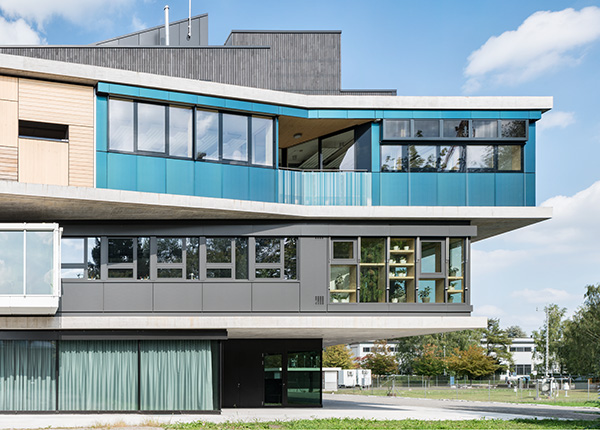 The Solace unit starts operation
The Solace unit, driven by EPFL and opened on September 24, 2018, shows how maximum energy generation on the facade can work while at the same time providing optimum comfort inside.