NEST - Exploring the Future of Buildings
NEST is the modular research and innovation building of Empa and Eawag. At NEST, new technologies, materials and systems are tested, researched, further developed and validated under real conditions. Close cooperation with partners from research, industry and the public sector ensures that innovative construction and energy technologies are put onto the market faster. NEST contributes to making the use of resources and energy more sustainable and circular.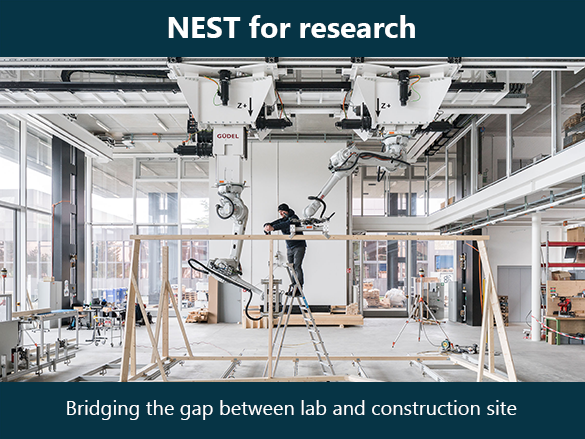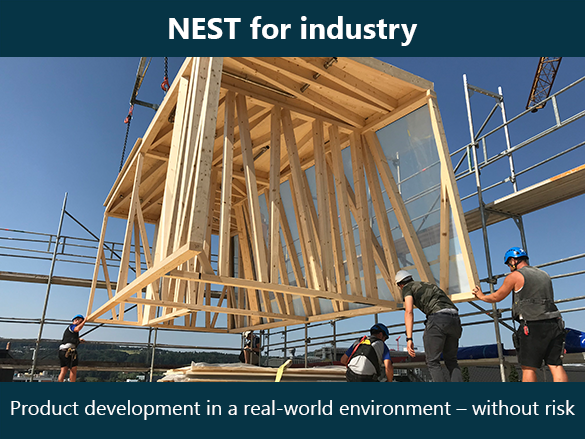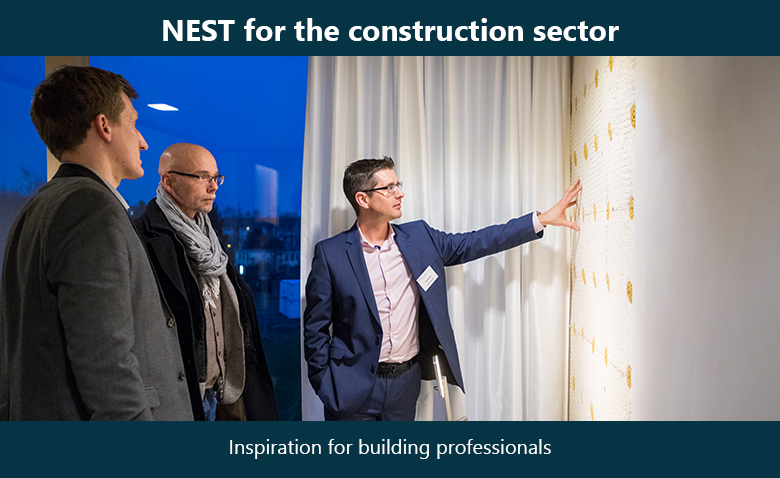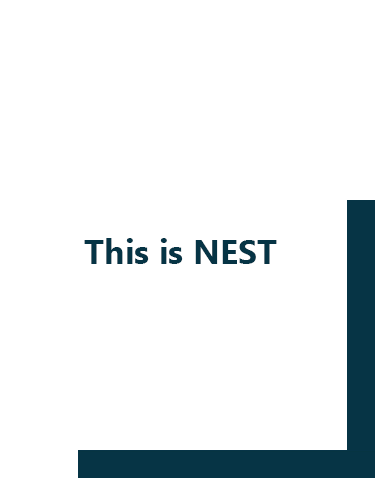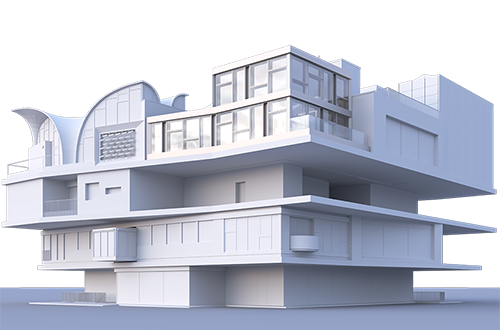 Ready for the market – thanks to an interdisciplinary partnership
At NEST, a new unit is currently being planned: STEP2. In this project, various partners from research and industry are working together to drive innovation in the field of circular economy, in industrial and digital fabrication, in the building envelope and in energy systems.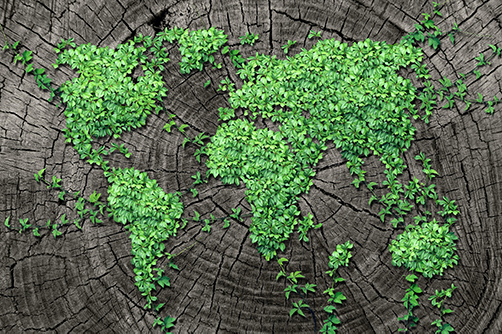 Kick-off of the Energy Lab
Driving innovation is crucial for a successful energy turnaround. The newly founded Energy Lab therefore promotes the development of innovations in the area of efficient production, storage and use of renewable energy. The NEST team participates in the lab and contributes not only its partner network but also its expertise on energy issues and mobility.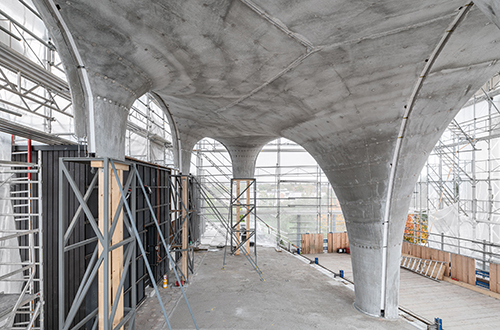 HiLo roof completed
On the construction site of the NEST unit HiLo an important milestone has been achieved: The doubly curved roof shell is finished. Together with partners from industry, ETH researchers have developed completely new construction methods for the complex concrete structure.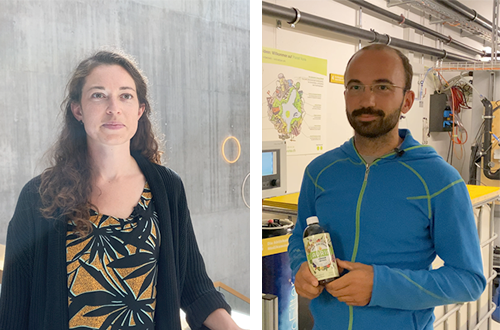 "Wastewater is a source of nutrients, energy and water"
Circular economy holds great potential when it comes to wastewater. At NEST, Eawag, Keramik Laufen AG and Vuna are working together to further advance this topic by processing urine into a marketable fertilizer.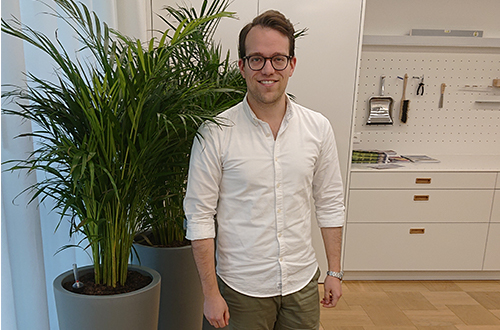 "NEST offers startups a real environment equipped like a perfect laboratory"
The Zurich-based startup Oxygen at Work uses selected plant species to improve the air quality and energy efficiency of office buildings. In order to further optimise its services, the company works together with NEST. In the Meet2Create Unit, new plant concepts in combination with new technologies are being validated and further developed.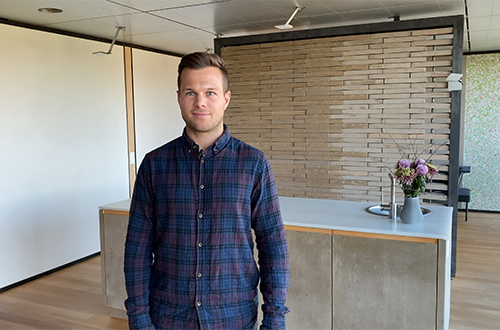 "At NEST we were able to show that our algorithm can save 25 percent energy"
Empa researchers used NEST as a research platform to test and further develop an innovative, self-learning heating control system. The result: the intelligent control system achieved a higher level of comfort with less energy.