NEST – Exploring the Future of Buildings
NEST accelerates the process of innovation in the building sector. In this modular research and innovation building of Empa and Eawag, new technologies, materials and systems are tested, researched, honed and validated in realistic conditions. The close cooperation with partners from research, industry and the public sector helps launch innovative building and energy technologies on the market faster.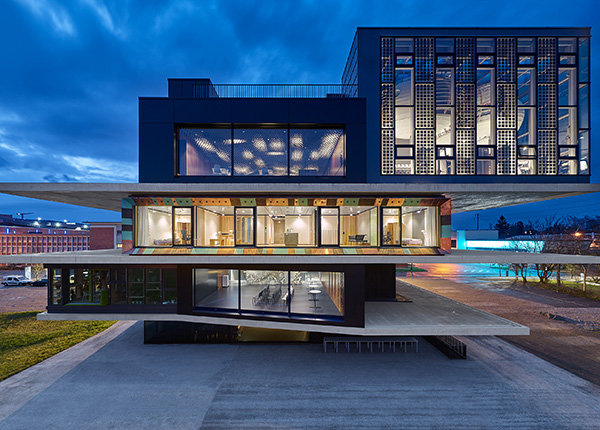 Building with waste and recycled material
On 8 February 2018, the Urban Mining & Recycling unit opened its doors. It is a residential module out of materials that can be fully reused, repurposed, recycled, or composted after deconstruction.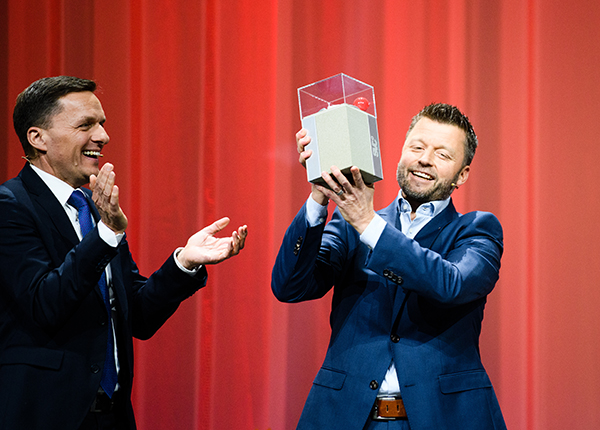 NEST partner Schibli wins Prix SVC
The Swiss Venture Club awards the Prix SVC to innovative SMEs. This year's prize in the Zurich economic area goes to the Schibli Group. Congratulations from the NEST team!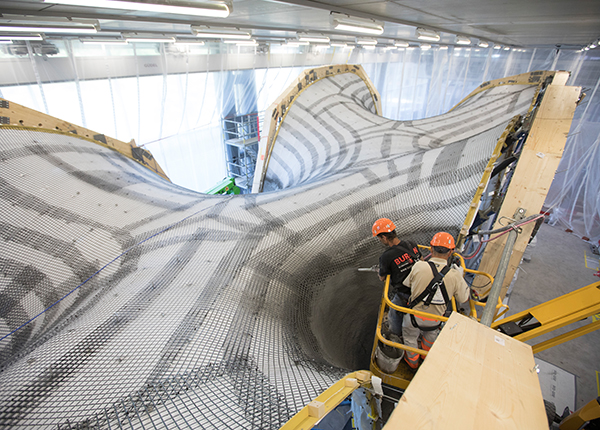 HiLo roof prototype passes field test
Researchers from ETH Zurich have built a prototype of the ultra-thin, curved concrete roof for the NEST unit HiLo using innovative digital design and fabrication methods.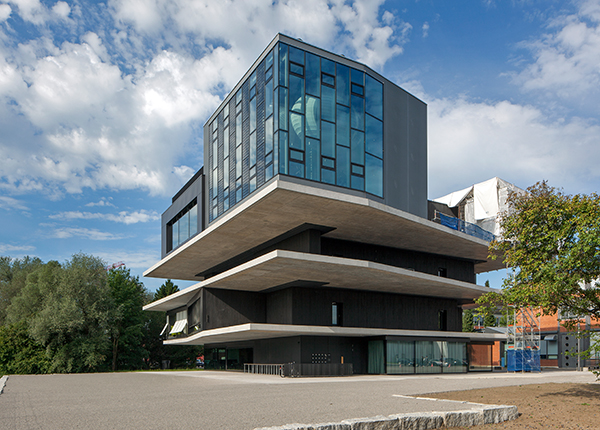 Sustainable wellness with solar energy
On 24 August 2017 the Solar Fitness & Wellness unit at NEST opened its doors. It's objective: to substantially reduce the energy consumption of wellness facilities, and to produce the remaining energy by itself.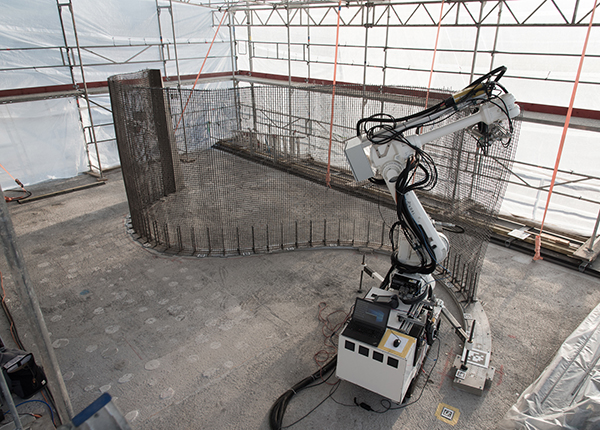 Building with robots and 3D printers
At NEST eight ETH professors are collaborating with business partners to build the DFAB HOUSE. It is the first building in the world to be designed, planned and built using predominantly digital processes.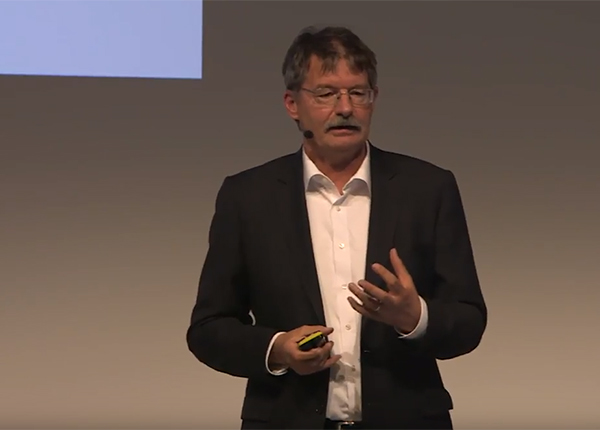 NEST in the words of the Empa Deputy CEO
At the ineltec in September 2017 Peter Richner, Empa Deputy CEO, presented how dreams can come true in NEST and gave an overview of the current status of the project (Video in German).
A virtual tour of NEST
Fly over the Empa and Eawag campus, witness how the new units will be installed, step into the NEST building and see what NEST looks like from the inside.
The ideas behind NEST
A modular research platform based on a simple plug-and-play principle, which combines research and industry: two fundamental ideas of NEST clearly explained.
The construction of NEST in timelapse
From the groundbreaking in August 2014 to today: Our webcam has tracked how NEST was built and has continued to develop to this day. You can see the whole development in a timelapse.