Nanostructured Materials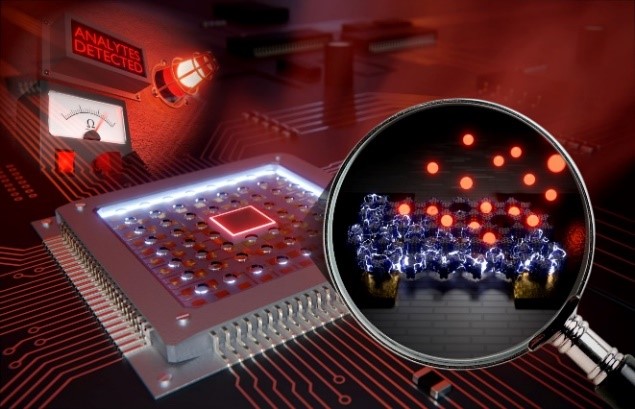 We design & study nanoscale architectures to leverage their physico-chemical properties, including quantum effects arising from reduced dimensions & heterogeneous interfaces, for applications in health and medical technology.
We strive to master the whole chain of competence from material designs and systems to their implementa-tion into a device architecture using tailored fabrication and analytical techniques.
Starting from raw materials, we develop and maintain novel synthetic processes including chemical vapor deposition (e.g. graphene), sputter-deposition techniques (e.g. complex magnetic and non-magnetic multi-layer system), particles synthesis (e.g. magnetic particles), surfaces functionalization (e.g.: thiolation, silaniza-tion, peptides and protein grafting) as well as exfoliation and stacking techniques (e.g.. hBN and other 2D ma-terials).
For the materials integration and device fabrication, we pioneer tailored patterning techniques including state-of-the-art nanofabrication, e-beam and optical lithography, ion-beam based patterning, nanoimprint lithogra-phy and printing,
The integrity and functionality of the different material architectures and devices is investigated with state-of-the-art and dedicated, home-built equipment and methods. Such approaches include Raman spectroscopy, Atomic Force Microscopy in UHV and liquid environment, quantitative Magnetic Force Microscopy, failure analysis and X-ray analytical imaging. The latter will integrate the development of X-ray analytical imaging methods allowing a holistic analysis of nano-materials and interfacial strain and defects.
We develop a deeper understanding of the architectures design and properties using modeling (e.g.: multi-scale approaches including DFT and molecular dynamics, machine learning).
The targeted applications are in biochemical sensing (e.g.: biomarkers, proteins), imaging & spectroscopy (e.g. RBCs), and diagnosis (e.g.: protein aggregation diseases) and theranostics (magnetic particles for solid tumors treatment).