Chemistry at very small scales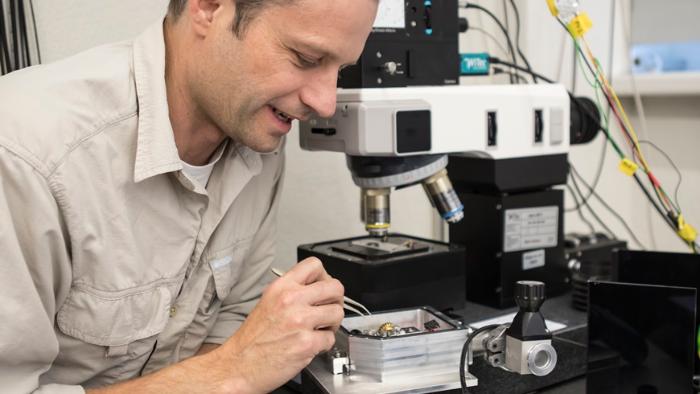 Jan 18, 2019 | Molecules are usually formed in reaction vessels or laboratory flasks. An Empa research team has now succeeded in producing molecules between two microscopically small, movable gold tips – in a sense as a "hand-knitted" unique specimen. The propertie...
Nanocellulose for novel implants
Jan 15, 2019 | Cellulose obtained from wood has amazing material properties. Empa researchers are now equipping the biodegradable material with additional functionalities to produce implants for cartilage diseases using 3D printing.
NEST earns energy award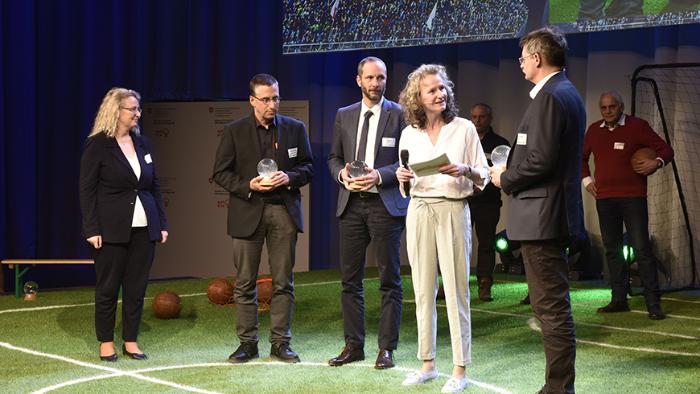 Jan 10, 2019 | On 10 January 2019, the Swiss Federal Office of Energy (SFOE) awarded the renowned Swiss "Watt d'Or" energy prize for the twelfth time. Among the five winners is the NEST research and innovation building by Empa and Eawag. In its decision, the jury p...
Get to know Empa in 3 minutes
Research
From Research to Innovation
Empa – The Place where Innovation Starts
Cooperations

Whether it be a bilateral collaboration on a specific research project, as partner in a multi-institutional network or consortium, through our high-end technical and analytical services, a research mandate or in a strategic partnership – there are numerous different ways and possibilities to cooperate with Empa.
All of them, however, have the same goal: to transform the latest findings from research into marketable innovations – in close cooperation with our partners from industry.
Feel free to get in touch with us and we will find a cooperation modell that «fits the bill».
Empa

Materials & Technology
for a Sustainable Future
Empa conducts cutting-edge materials and technology research, generating interdisciplinary solutions to major challenges faced by industry, and creates the necessary scientific basis to ensure that our society develops in a sustainable manner. As part of the ETH Domain, Empa is committed to excellence in all its activities.