World Calibration Centre (WCC-Empa) for Surface Ozone, Carbon Monoxide, Methane and Carbon Dioxide
WCC-Empa was established in 1996, assuming worldwide responsibility for surface ozone, carbon monoxide and methane inter-comparisons at global GAW stations. In 2010, WCC-Empa was also assigned to extend its activities towards carbon dioxide.

The goals of the WCC-Empa are
To ensure that measurements are fully traceable to the designated GAW reference
To assist stations with regards to instrument and/or measurement problems
To improve technical know-how at stations through on-site training
through
Regular system and performance audits at global GAW stations including inter-comparison measurements with traveling standards.
Maintaining laboratory and traveling standards for surface ozone, carbon monoxide, methane and carbon dioxide.
Ensuring traceability of the WCC-Empa laboratory standards trough regular inter-comparisons with the corresponding GAW Central Calibration Laboratories.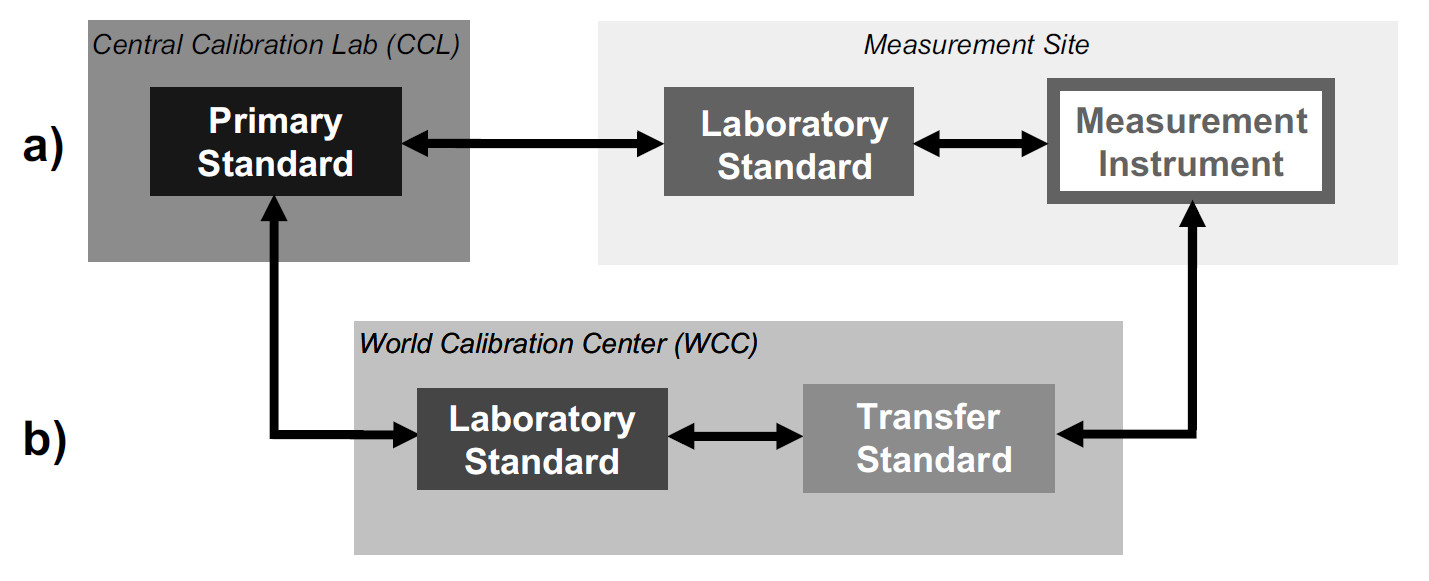 WCC-Empa measurements are traceable to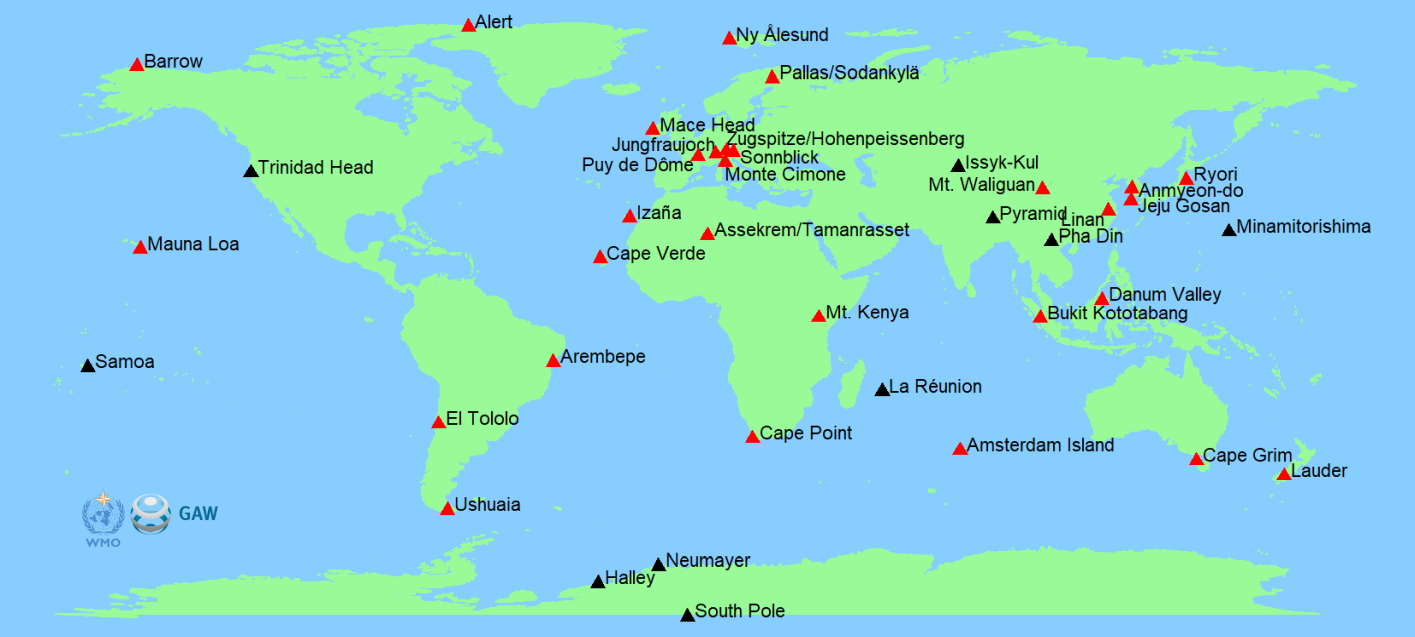 Achievements
Benefits of WCC-Empa audits include
Improved data quality
Increased data availability
Improved technical know-how of station operators
Increased awareness and acceptance of the GAW programme
WCC-Empa Audits
Alert - 2004
Amsterdam Island - 2008
Arembepe - 2001
Barrow - 2008
Cape Verde - 2012
Cholpon Ata - planned for 2023
El Tololo - 2017
Jeju Gosan - 2017, 2022
JMA - 2005
La Réuion - 2022
Linan - 2016
Mauna Loa - 2003
Pha Din - 2022
Puy de Dôme - 2016
Ryori - 2005
Selected audit results
The following figures
---
---
links
GAWSIS (GAW Station Information System)
---
downloads
WMO Report No. 1215: An Update on Low-cost Sensors for the Measurement of Atmospheric Composition, December 2020
WMO Report No. 1215: Low-cost sensors for the measurement of atmospheric composition: overview of topic and future applications (2018)
GAW Report No. 255: 20th WMO/IAEA Meeting on Carbon Dioxide, Other Greenhouse Gases and Related Measurement Techniques (GGMT-2019)
GAW Report No. 242: 19th WMO/IAEA Meeting on Carbon Dioxide, Other Greenhouse Gases and Related Measurement Techniques (GGMT-2017)
GAW Report No. 229: 18th WMO/IAEA Meeting on Carbon Dioxide, Other Greenhouse Gases and Related Measurement Techniques (GGMT-2015)
GAW Report No. 213: 17th WMO/IAEA Meeting on Carbon Dioxide, Other Greenhouse Gases and Related Tracers Measurement Techniques (GGMT-2013)
GAW Report No. 209: Guidelines for Continuous Measurements of Ozone in the Troposphere
GAW Report No. 192: Guidelines for the Measurement of Atmospheric Carbon Monoxide
---
presentations
material from selected presentations can be found
here
---