Structures and Infrastructure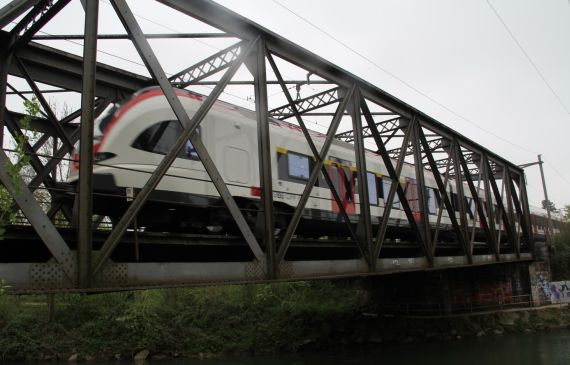 The module Structures and Infrastructure pursues the development of smart structures in civil engineering that include, for instance, monitoring systems to continuously assess structural integrity and hence safe use of the infrastructure in question. The development of robust and affordable sensors, sensor networks and related electronics hardware and software for signal processing and transmission as well as of efficient algorithms for data evaluation is of paramount importance to achieve this goal. Imagine, for example, multifunctional road pavements, in which asphalt cracks can be healed by magnetic induction and that are equipped with sensors connected to novel car safety systems capable of advising drivers about traffic conditions and assisting them in the choice of alternative routes. What an impressive economic and safety improvement this would be.
Empa's extensive experience in the area of safety, reliability assessment and rehabilitation of structures is another key component within this module and complements our building materials research. Much economic and ecological potential is present in the renewal of existing structures. With the implementation of innovative structural reinforcement methods in the last 50 years Empa has been contributing successfully to the development of advanced materials and technologies for the rehabilitation and re-pair of old buildings – and will, of course, continue this effort in future. A prime example is the various methods for the reinforcement of concrete, steel and aluminum members through external adhesive bonding of unstressed and pre-stressed carbon fiber-reinforced polymer laminates, developed by Urs Meier and co-workers. These technologies are used worldwide today and explain Empa's pioneering reputation in this field.