BRUKER D8 Davinci
Structure analysis on thin films and bulk materials: HRXRD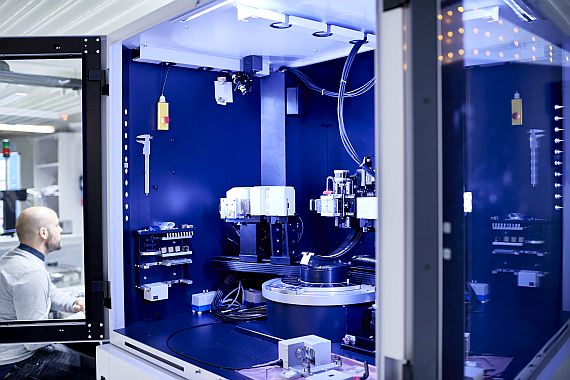 Application:
Semiconductor materials and devices (up to 100mm wafers)
Inorganic multilayer systems
Organic thin films
Structural parameters:
Strain & defects
Phase composition
Sin2Psi Stress & Texture
Qualitative phase analysis
Thin film thickness, density and surface & interface roughness
Techniques:
HRXRD: rocking curves RC and reciprocal space mapping RSM
Reflectivity for thin films up to 1 µm
Pole figures (texture, BRUKER PolyCap)
Sin2Psi Stress (BRUKER PolyCap)
GI-XRD
Out-of plane diffraction
In-plane diffraction (Bruker Ultra-GID system)
High temperature experiments can be conducted: T<1100°C
Lab working principle:
With the BRUKER D8 Davinci, complex crystallographic problems can be solved. Specialized experiments are set up and conducted by the staff of the Lab.
We collaborate within the frame of national and international projects and support research inside and outside Empa based on mutual agreement and interest.
Contact: antonia.neels@empa.ch