Sprint – From dismantling to re-use as fast as possible
In the construction and energy sector, it is difficult to quickly bring new processes and products to the market. However, the Covid-19 situation has made it clear that buildings need to be even more flexible, because our needs can change from one moment to the next. In the new Sprint unit, Empa has therefore set itself the goal, together with partners from industry, of creating flexible office space within the shortest possible time – and doing so with largely reused materials. From dismantling to re-use, the various challenges are examined step by step, with a focus on finding solutions.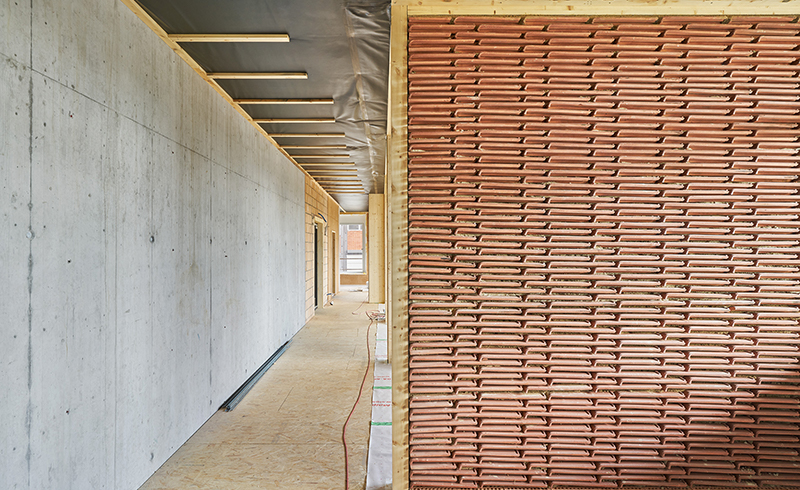 Circular construction has become increasingly important in recent years and is the basis for achieving our CO2 targets. A very efficient approach is the re-use of materials and entire building components. Although this is already partly implemented in construction projects, a number of questions arise when dismantling and reusing materials, such as: How do you validate the usability of reused materials in terms of their suitability for construction? There are no generally applicable answers to questions like these.
Therefore, the Sprint unit focuses on finding solutions to challenges that arise and on cooperating with various players from research (Empa), industry (Baubüro in situ ag, Bouygues E&S InTec Schweiz AG, HUSNER AG, Glassolutions) and the public sector (City of Dübendorf). It follows the principle of "Design for Disassembly" so that, in the event of dismantling, materials and components can be reused elsewhere. For the first time, Empa is combining the approach of re-use and the market requirements of "fast and flexible construction", thus demonstrating that these needs can be met together.
The new Sprint unit is being put into operation at NEST in summer 2021.