NEST – Exploring the Future of Buildings
NEST is the modular research and innovation building of Empa and Eawag. At NEST, new technologies, materials and systems are tested, researched, further developed and validated under real conditions. Close cooperation with partners from research, industry and the public sector ensures that innovative construction and energy technologies are put onto the market faster. NEST contributes to making the use of resources and energy more sustainable and circular.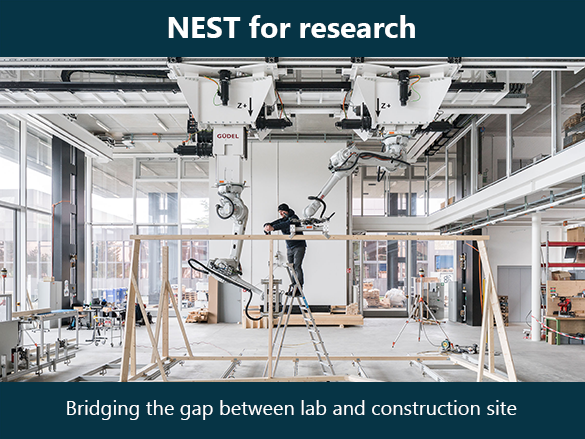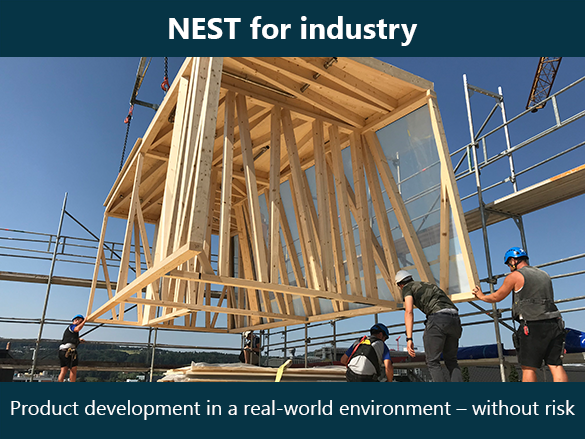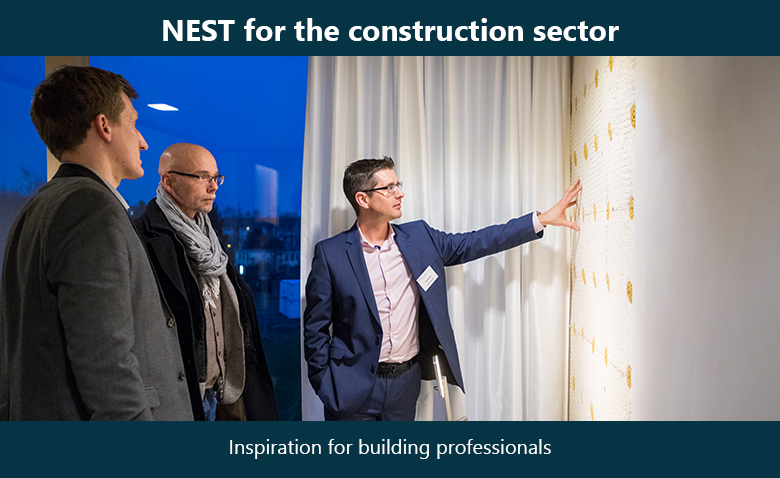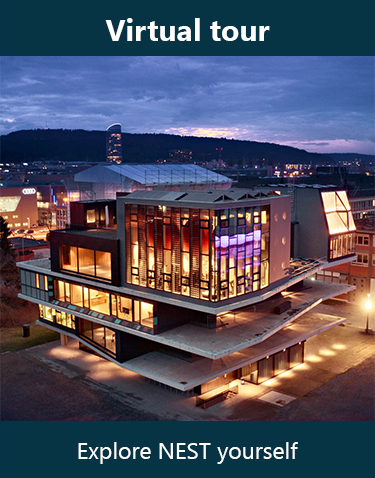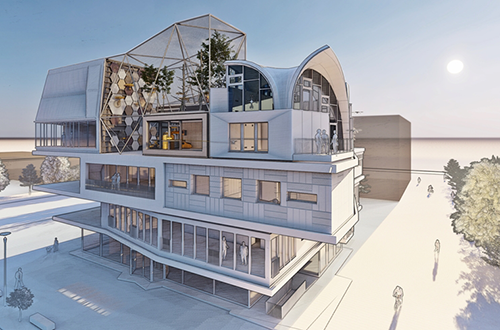 An aviary for drone research
They maintain and repair buildings, observe natural phenomena and transport goods: Drones and robots could play a major role in our lives in the future. With the DroneHub, a kind of aviary is to be created in the NEST building, where Empa researchers will explore and further develop the interaction of drones, infrastructure and natural habitats together with industrial and academic partners.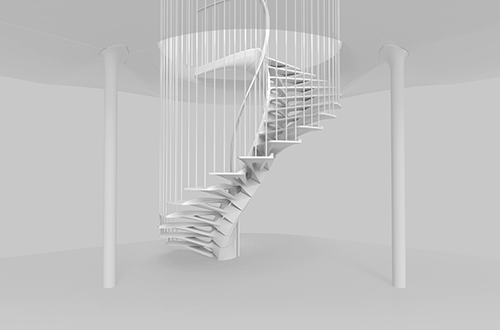 Go-ahead for digitally manufactured concrete staircase
The next unit at NEST goes by the name of STEP2. For about two years, partners from research and industry have been working on various innovations turning them into products ready for market entry. One of them has now reached an important milestone: A worldwide unique staircase manufactured using 3D-printed formwork and prestressed with an innovation from the Empa spin-off re-fer has passed the final prototype tests.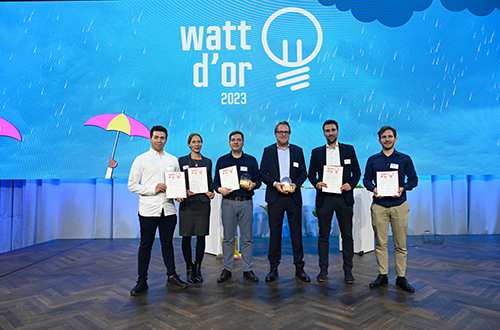 Innovation of the HiLo unit to win "Watt d'Or"
On 12 January 2023, the Swiss Federal Office of Energy (SFOE) awarded the prestigious Swiss energy prize "Watt d'Or" for the 16th time. The aim of the award is to highlight exceptional achievements in the energy sector. Among the four winning projects is the adaptive solar façade, an innovation developed as part of the NEST unit HiLo.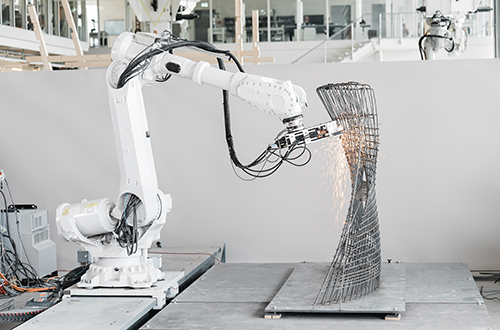 "At NEST, the MESH technology has achieved the breakthrough"
The innovative MESH technology uses robots to produce a 3D grid structure that simultaneously forms the reinforcement and formwork. This enables the production of complex, customized concrete structures. The ETH researchers used their process for the first time on the construction site during the construction of the NEST unit DFAB HOUSE showing They now reached another milestone on the way to market maturity: the founding of the ETH spin-off MESH AG.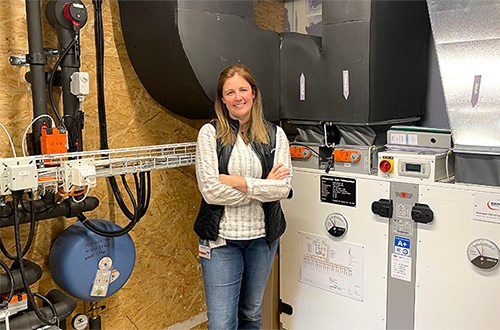 "Thanks to our participation in the NEST project, we can now be part of the change"
In the Sprint project, partners from research and industry worked together from the very beginning to build a new NEST unit in the shortest possible time, largely with reused materials. In this interview, Maike Stroetmann from Bouygues Energies & Services talks about the challenges of the project for her and her team and the knowledge they gained in the process.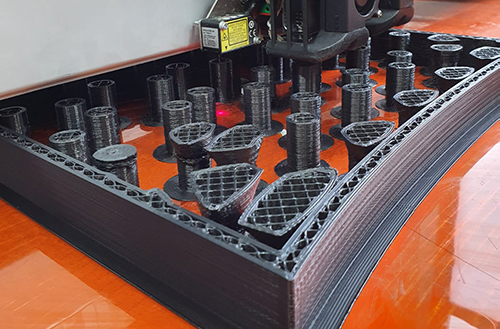 Acoustics from the 3D printer
In the STEP2 unit's floor slab project, the team developed a novel acoustics solution that will be discreetly integrated into the ribbed filigree slab: A box from the 3D printer. It enables a high acoustics quality of a room despite a sound-reflecting surface and extends the design freedom for the architects.