NICe- Nanointercell
The Nano-Inter-Cell group performs cutting edge research at the interface of particles and cellular systems. Our ultimate goal is to provide the scientific understanding to steer the particles – cell interactions for a safe and efficient use.
Our motivation is to establish the knowledge of how engineered (nano)particles interact with human cells and tissue to identify opportunities and risks in early stage of development.
The interests of the group are situated at the interface of nanomaterials, biology, toxicology, in vitro technologies, bioanalytics and measurement science. We address fundamental and applied questions on nanoparticles uptake, accumulation and their biological response using human in vitro models. Furthermore we develop reliable and robust methods which enable a proper correlation of the physical-chemical properties of the nanomaterials with biological responses. Finally the scientific outcome of our research is made accessible for the society stimulating a fact-based and transparent safety debate.
CTI-Project: GoNanoBioMat
The aging population represents an enormous financial burden for society, unless ways can be found to maintain independence and quality-of-life (QoL) as long as possible for each individual. To achieve this, novel concepts and technologies for new solutions and products are needed. For example, the use of polymeric nanobiomaterials in medicine might be a solution for answering to this need.
Currently, the number of health applications on the market remains small due to the unclear situation of the future regulatory assessment of efficacy and safety. In this context, the GoBioNanoMat project aims to enable SMEs (small and medium size enterprises) and their suppliers, and Research Institutes to work on the development and production of polymeric nanobiomaterials for drug delivery implementing Safer-by-Design (SbD) approach. The major expected outcomes of this project are:
A verified knowledge base (built on peer-reviewed scientific publications on polymeric nanobiomaterials, their environmental and human health risks and the regulatory aspects.),

and guidelines to implement SbD approach for polymeric nanobiomaterial drug delivery systems

as well as in depth investigation of three selected materials like Chitosan, Polylactic acid and Polyhydroxyalkanoates regarding drug delivery applications.
The GoNanoBioMat consortium combines expertise in the area of nanobiomaterial science and technology, life science, pharmaceutical science, as well as nanosafety and life cycle thinking. A strong regulatory background and knowledge base building, dissemination and training belong as well to the core competences of this consortium.
Biological impact of nanomaterials
Due to their novel properties, engineered nanoparticles hold many promises for technical as well as medical applications. However, exactly these novel properties raise concerns for the safe use and have led to a novel science field, the nanosafety research.
In the CCMX Materials Challenge NanoScreen, FP 7 Flagship Graphene and previous projects we investigated in the correlation of specific physico-chemical particle properties with the evoked biological effect(s), focusing on the understanding of protein adsorption patterns on nanoparticles as well as the detection of cellular responses. In strong cooperation with our research partners we investigated in different types of nanomaterials, with well-defined properties such as metal and metal oxides, graphene related materials, carbon nanotubes and different polymer particles.
With the growing application of nanomaterials in several sectors, there is increasing attention towards the identification and management of the potential risks along the product life cycle. Life Cycle Impact Assessment (LCIA) is a methodology that evaluates the magnitude of the environmental impacts of a product/service. The impacts on human health are calculated by extrapolating human effect factors mainly from animal studies. Due to 3R and the push of alternative methods, in vivo data become scarcer, while in vitro data are increasing. However, in vitro data cannot be directly used in LCIA, and a standard integration strategy is missing. This represents a challenge especially for emerging technologies such as nanomaterials, because the lack of data results in the omission of potential impacts that, if known, could influence decision-making.
In the Horizon 2020 project Nanorigo, and in collaboration with ERAM and ALCA groups, we take the first steps towards the shift of Life Cycle Impact Assessment towards an in vitro-based assessment of nanomaterial impacts on human health. Our strategy for a quantitative in vitro-in vivo extrapolation takes into account both toxicodynamics and toxicokinetics aspects of nanomaterials, by integrating in vitro toxicity data and in silico models. As inhalation is considered the main route of exposure to nanomaterials, for example in the working environment, we put a particular focus on inhaled nanoparticles and their health effects.
Release of nanoparticles after mechanical treatments
Nanomaterials are used e.g. as additives in paints, wood preservatives or to reinforce polymers. Despite the obvious benefits (e.g. obtaining a better protection of facades, reduced wood decay or improved mechanical properties of polymers) the potential hazard of these new products has to be assessed early in development.
In particular the release of nanoparticles either at the end of life or during mechanical abrasion needs to be explored in order to avoid social or economic drawbacks. Within the frame of the National Research Program 64 'Chances and Risk of nanomaterials' and FP7 project NanoHouse and Flagship Graphene we estimated the potential release of nanomaterials during mechanical treatments of nanoparticles-containing paints, copper carbonate containing wood preservatives or carbon nanotubes reinforced polymers and assessed potential adverse effects of these processed materials. The addition of nanomaterials into paints or polymers did not lead to an additional 'nano-risk' due to a low amount of released particles and the absence of an acute cytotoxic response. However, the long term consequences are still part of the ongoing research.
Reliable and robust characterization methods
An important consideration in developing standards and regulations that govern the production and use of commercial nanoscale materials is the development of robust and reliable measurements to estimate with high confidence the physical-chemical properties as well as the potential adverse biological effects.
In the CCMX Materials Challenge Nanoscreen, H2020 EU-NCL and H2020 Refine project we developed protocols for nanoparticles size distribution, zeta potential measurement and in vitro assay (e.g. cell viability) within a global network (NIST, JRC, KRISS and Nanotech Thailand).
These concepts and protocols are published see below.
We demonstrate our dedication to disseminate the latest know-how in the field of nanotechnology and safety, not just in the scientific community, but also to industry and society by taking the lead in the contactpointnano.ch project and being a part of the DaNa 2.0 network.
contactpointnano.ch is an independent, national platform pooling the scientific and regulatory knowledge and expertise available in Switzerland on the safe handling of synthetic nanomaterials – from production to use and disposal – and conveying it efficiently and in a generally understandable form to companies (start-ups, SMEs, and established firms). To accelerate the knowledge transfer and ease the way from invention to innovation, contactpointnano.ch provides access to nano experts in Switzerland, access to thematic workshops, trainings and events, and tailored advice and support
Furthermore, we are part of DaNa 2.0 interdisciplinary team of experts from different research areas covering all aspects of nanosafety research (human and environmental toxicology, biology, physics, chemistry and pharmacy) working together to provide a web-based, non-biased, quality-approved and up-to-date knowledge base for more transparency –.
For further information visit the contactpointnano.ch homage.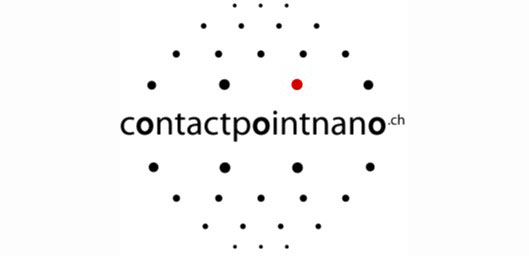 Dr. Peter Wick, Head of Laboratory, Group Leader NICe
Alma Mater: Uni Fribourg
Keywords: Nanoparticles, Nanomaterial characterization, NanoSafety, Safe-by-Design, human in vitro models, assay reliability, nanomedicine
Dr. Cordula Hirsch, Deputy Group Leader NICe
Alma Mater: Albert-Ludwigs-Universität Freiburg
Keywords: Cell biology, Primary cell culture, Nanosafety, In vitro assays
Dr. Niusha Nikravesh, Postdoc
Alma Mater: University of Birmingham
Keywords: Cell culture, Hydrogel delivery systems, Confocal microscopy, In vitro assays
Dr. Ana Milosevic, Postdoc
Alma Mater: Uni Fribourg
Keywords: contactpointnano.ch
Liliane Diener, Technical Expert (biomedical scientist)
Keywords: Transmission Electron Microscope (TEM), biological sample preparation
Alexandra Rippl, Technical Expert
Keywords: Cell culture, Flow Cytometry, Confocal Microscopy, In vitro assays
Neda Iranpour Anaraki, shared PhD Student with lab 499 (xray facilities)
Keywords: Nanoparticles, Nano-bio Interactions, Nanoparticle Synthesis, Nanomaterials Characterization, Small Angle X-ray Scattering
Daina Romeo, PhD student
Keywords:
Alumni
Pauline Franz, MSc Student
Alma Mater: University of Constance
Dr. Juan Carlos Cassano, Postdoc
Alma Mater: University of Sydney
Keywords: Cell culture and Biology, Genotoxicity, Development of cancer diagnostic assays
Dr. Jean-Pierre Kaiser, Senior Scientist
Alma Mater: University of Zurich
Keywords: Nanotoxicology, Metallic nanoparticles, Microbiology, Cell biology, Endotoxin
Sarah May, PhD Student
Alma Mater: University of Constance
Keywords: Nanotoxicology, DNA damage, DNA repair pathways, In vitro assays
Saranya Muthusamy, MSc student
Alma Mater: TU Dresden
Keywords: Nanotechnology, Nanobiology
Dr. Nils Bohmer, Postdoc
Alma Mater: Freie Universität Berlin
Keywords: Cell culture, Nanomedicine, Endocytosis, Flow Cytometry
Biological impact of nanomaterials
Jesus S, Marques AP, Duarte A, Soares E, Costa JP, Colaco MA, Schmutz M, Som C, Borchard G, Wick P, Borges O (2020) Chitosan nanoparticles: shedding light on immunotoxicity and hemacompatibility, Front Bioeng Biotechnol 8;100
Hesler M, Aengenheister L, Ellinger B, Drexel R, Straskraba S, Jost CC, Meier F, Buechel C, Wick P, Bürki-Thurnherr T, Kohl Y, (2019) Multi-endpoint toxicological assessment of polystyrene nano- and micro- particles in different biological models in vitro, Toxicol in Vitro 61,104610
Ghaemi B, Moshiri A, Herrmann IK, Hajipour MJ, Wick P, Amani A, Sharmin Kharrazi (2019) Supramolecular insights into domino effect of Ag@ZnO-induced oxidative stress in melanoma cancer cells, ACS Applied Materials & Interfaces 11 (50), 46408-46418
Siegrist S, Cörek E, Detampel P, Sandström J, Wick P, Huwyler J, (2019) Preclinical Safety evaluation strategy for Nanomedicines, Nanotoxicology 13(1)73-99
Casalini T, Limongelli V, Schmutz M, Som C, Jordan O, Wick P, Borchard G, Perale G (2019) Molecular modeling for nanomaterials-biology interactiions: opportunities, challenges and perspectives, Front Bioeng Biotechnol 7,268
Jesus S, Schmutz M, Som C, Borchard G, Wick P, Borges O, (2019) Hazard assessment of polymeric nanobiomaterials for drug delivery: what can we learn from literature so far, Front Bioeng Biotechnol 7,261
Roman DL, Roman M, Som C, Schmutz M, Hernandez E, Wick P, Casaline T, Perale G, Ostafe V, Isvoran A, Computational assessment of the pharmacological profiles of degradation products of chitosan (2019) Front BioengBiotechnol 7,214
Fadeel B, Bussy C, Guijarro SM, Fernandez-Pacheco EV, Flahaut E, Maouchet F, Evariste L, Gauthier L, Koivisto J, Vogel U, Jimenez CM, Delogu L, Bürki-Thurnherr T, Wick P, Beloin-Saint-Pierre D, Hirschier R, Pelin M, Carniel FC, Tretiach M, Cesca F, Benfenati F, Scaini D, Ballerini L, Kostarelos K, Prato M, Bianco A, (2018) Disentangling structure-activity relationships for graphene-based materials ACS Nano 12 (11) 10582-10620
Drasler B, Kucki M, Delhaes F, Bürki-Thurnherr T, Vanhecke D, Korejwo D, Petri-Fink Alke, Rothen-Rutishauser B, Wick P, (2018) Single exposure to aerosolized graphene oxide and graphene nanoplatelets did not inititate an acute biological response in a 3D human lung model Carbon 137, 125-135
May S, Hirsch C, Ripple A, Wichser A, Bohmer N, Bürkle A, Wick P, (2018) Transient DNA damage following exposure to gold nanoparticles Nanoscale 10,15723-15735
Kucki M, Aengenheister L, Diener L Rippl AV, Vranic S, Newman L, Vazquez E, Kostarelos K, Wick P, Buerki-Thurnherr T (2018) Impact of graphene oxide on human placental trophoblast viability, functionality and barrier integrity 2D Materials 5(3):035014
Beyeler S, Chortarea S, Rothen-Rutishauser B, Petri-Fink A, Wick P, Tschanz S, von Garnier C, Blank F, (2018) No acute effects of multi-walled carbon nanotubes in primary bronchial cells from healthy and COPD donors (in press Nanotoxicology
Chortarea S, Barosova H, Clift MJD, Wick P, Petri-Fink A, Rothen-Rutishauser B (2017), Asthmatic lung cells are more susceptible to sub-chronic repeated exposures of aerosolized carbon nanotubes at occupational relevant doses, ACS Nano 11(8):7615-25


In vitro based LCIA
Romero D, Saleri B, Hischier R, Nowack B, Wick P, (2020) A potential integrated pathway for an early in vitro-based hazard assessment of nanoparticles Environ Intern 137;105505
Saleri B, Kaiser JP, Rösslein M, Hischier R, Nowack B, Wick P, (2020) Relative potency approach for using in vitro information for definition of effect factors of human toxicity in life cycle impact assessment Nanotoxicology. 14:2, 275-286
Release of nanoparticles after mechanical treatments
Netkueakul W, Korejwo D, Hammer T, Chortarea S, Rupper R, Braun O, Clamae M, Rothen-Rutishauser B, Buerki-Thurnherr T, Wang J*, Wick P*, (2020) Release of graphene-related materials from epoxy-based composites: characterization, quantification and hazard assessment in vitro (under revision NanoScale)
Civardi C, Grolimund D, Schubert M, Wick P, Schwarze FWMR, (2019) Micronized copper-treated wood: copper remobilization into spores from the copper-tolerant wood-destroying fungus Rhodonia placenta Environmental Science Nano 6(2),425-431
Civardi C, Schlagenhauf L, Kaiser JP, Hirsch C, Mucchino C, Wichser A, Wick P, Schwarze FWMR, (2016) Release of copper-amended particles from Micronized copper-treated wood during mechanical abrasion (2016), J Nanobiotechnology 28;14(1):77
Civardi C, Van den Bulcke J, Schubert M, Michel E, Butron EM, Van Aacker J, Wick P, Schwarze FWMR (2016) Penetration and effectiveness of micronized copper in easily treatable and refractory wood species Plos One 11(9)e0163124
Reliable and robust characterization methods
Cassano JC, Rösslein M, Kaufmann R, Lüthi T, Schicht O, Wick P, Hirsch C, (2020) A novel approach to increase robustness, precision and high-throughput capacity of single cell gel electrophoresis, ALTEX 37(1);95-109
Wick P, Franz P, Huber S, Hirsch C, (2019) Novel impulses and strategies for a reliable high-throughput genotoxicity assessment (Chem Res Toxicol in press
Petersen EJ, Hirsch C, Elliot JT, Wick P, Krug HF, Aengenheister L, May S, Rösslein M, Cause and effect analysis: a new approach for developing robust nano-bio assays (in press Chem Res Toxicol)
Prina-Mello A, Schmid R, Wick P, Caputo F, Boisseau P, et al (2019) On the issue of transparency and reproducibility in nanomedicine, Nat Nanotech 14(7)629-631
Maguire CM, Rösslein M, Wick P, Prina-Mello A, (2018) Characterisation of particles in solution–a perspective on light scattering and comparative technologies STAM 19(1)732-745
Bohmer N, May S, Rippl A, Roesslein M, Hea MB, Kwak MJ, Song NW, Wick P, Hirsch C, Interference of engineeried nanomatierals in flow cytometry: a case study Colloids and surfaces B: Biointerfaces 172,635-645
Maguire CM, Silence K, Roesslein M, Hannell C, Suarez G, Sauvain JJ, Capracotta S, Contal S, Cambier S, Yamani NE, Dusinska M, Dybowska A, Vennemann A, Cooke L, Haase A, Luch A, Wiemann M, Gutleb A, Korenstein R, Riediker M, Wick P, Hole P, Prina-Mello A, (2017) Benchmark of Nanoparticle Tracking Analysis on measuring nanoparticles sizing and concentration, J Micro- and Nano-Manufacturing 5(4)041002
Elliott JT, Roesslein M, Song NW, Toman B, Kinsner-Ovaskainen A, Maniratanachote R, Salit ML, Sequeira F, Lee J, Kim SJ, Rossi F, Hirsch C, Krug HF, Suchaoin W, Wick P, (2017) Toward achieving harmonization in a nano-cytotoxicity assay measurement by interlaboratory comparisons study (accepted in ALTEX)