The Energy Hub system allows partners to access live and historical data. Each ehub component collects its own data and contains its own controllers. For simplification, only the specific units and sensors relevant to the project are made available to the partners.
Climate and comfort data
Various climate and comfort data are collected at ehub. The indoor climate, including room temperatures, occupancy, and air quality, is measured. Additionally, a local weather station provides information on outside conditions such as ambient temperatures, solar radiation or precipitation.
Electrical data
The ehub platform consists of different systems like PV systems, capacitors, etc. The electrical data on those components, such as active and reactive power, voltages, frequency etc., are being measured. In addition, the data are subdivided – for example – into lighting, heating, mobility or building automation.
Thermal data
Besides the electrical data of the systems, thermal data, for example flow rates and valve positions, are also measured. Additionally, there is a sub-metering in units in order to distinguish geo-thermal, air conditioning and ventilation circuits.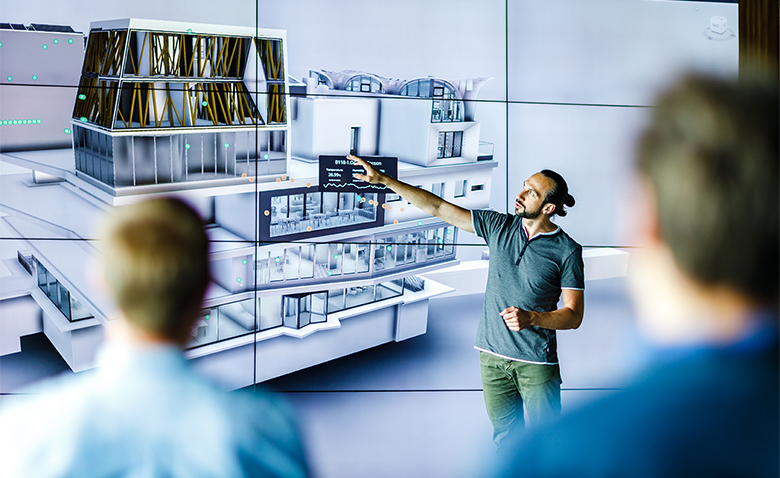 The ehub data can be retrieved in various ways. Partners can access historical measurements via remote desktop connection and database queries. Live data are accessible via REST interface, Web Sockets (read only) or OPC UA.
In addition to the above-mentioned data, it is also possible to retrieve other measurements, for example watchdogs, alarms or warnings.
The ehub wiki offers in-depth information about the ehub data: