Protection against heat - Radiant heat and TPP
The ability of a textile or textile assemblies to protect against thermal hazards can be tested at Empa in accordance with ISO 6942 (Protective clothing -- Protection against heat and fire -- Method of test: Evaluation of materials and material assemblies when exposed to a source of radiant heat) and ISO 9151 (Protective clothing against heat and flame -- Determination of heat transmission on exposure to flame.)
Test procedure
Samples are exposed to radiant heat or flame (TPP) for i) a defined temperature increase or ii) a defined duration of time. Temperature is recorded using a copper calorimeter situated on the technical rear of the fabric. The temperature reached or the duration of time taken are used to determine protective capacity of the textile or combination of textiles.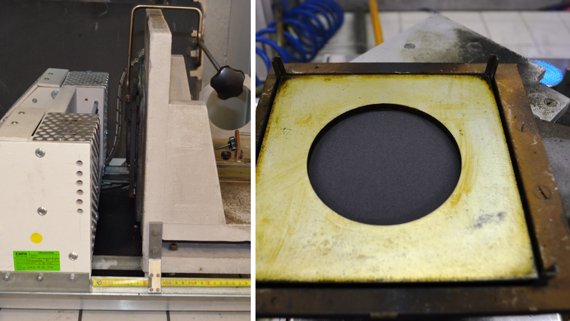 Relevant standards
ISO 6942
Protective clothing -- Protection against heat and fire -- Method of test: Evaluation of materials and material assemblies when exposed to a source of radiant heat
ISO 9151
Protective clothing against heat and flame -- Determination of heat transmission on exposure to flame.