Simulating Biological Systems Group
Vision & Mission SimBioSys
What do we do? Physics-based simulations and sensing of transport processes in plant-based food systems and the human body (Running projects)
Why we do this? To reduce food loss in postharvest supply chains, individualize drug delivery systems, and design sustainable drying processes by understanding and steering these systems in-silico
How do we do this?
Pioneering mechanistic modeling at multiple scales
Bridging the virtual to the real world by multi-parameter sensing
Creating digital twins that can live together with their real-world counterpart
Who are we? An interdisciplinary team of mechanical, biomedical and agricultural engineers, food scientists and environmental scientists.
Where are we at Empa? We are part of the Laboratory for Biomimetic Membranes and Textiles in Empa's Research Focal Area Health and Performance
Sustainable development goals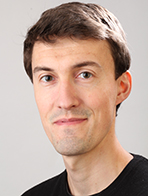 Group Leader SimBioSys
thijs.defraeye@empa.ch
+41 58 765 4790
---
---
Fresh of the press
Shrivastava, C., Berry, T., Cronje, P., Schudel, S., Defraeye, T. (2022), Digital twins enable the quantification of the trade-offs in maintaining citrus quality and marketability in the refrigerated supply chain. Nat Food, DOI
Shoji K., Evangelista R., Gajardo J., Motmans T, Defraeye T. (2022), Increasing accessibility and usability of open-source data through a web map for better decision-making in India's cold chain of fresh produce, preprint DOI.
Schudel S., Shrivastava C., Onwude D., Defraeye T. (2022), Solution roadmap to reduce food loss along your postharvest supply chain from farm to retail. engrXiv. preprint - submitted.