To pack or not to pack fruit? An answer given by physics-based digital twins from flower to fork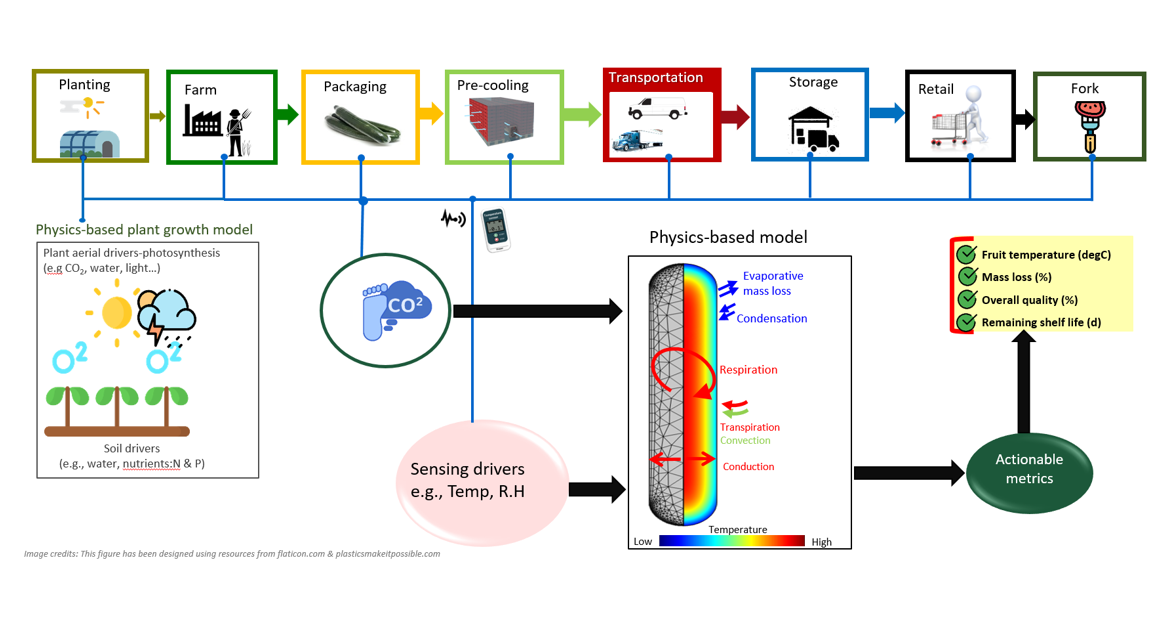 Type.

PACKME project
Funding. Empa (internal).
Duration.

2 Years (2021-2023)

.
Collaborations.

Empa's Lab 506

.
Staff.

Daniel Onwude (Postdoctoral researcher, principal investigator)
Project background
In this project, we aim to reduce the environmental impacts of the fresh produce supply chain. Such a reduction can be achieved by simultaneously minimizing postharvest food waste and the use of plastic packaging. To do so, we predict in-silico how fruits in a single shipment age throughout their entire life – from flower to fork – and propose an individualized, eco-friendly packaging strategy and material. As a case study, high-volume horticultural produce for Switzerland is targeted that is often sold packaged: cucumber and citrus, which are fruits of flowering plants.
Publications. -