Simulating Biological Systems Group
Vision & Mission SimBioSys
What do we do? Physics-based simulations and sensing of transport processes in plant-based food systems and the human body (Running projects)
Why we do this? To reduce food loss in postharvest supply chains, individualize drug delivery systems, and design sustainable drying processes by understanding and steering these systems in-silico
How do we do this?
Pioneering mechanistic modeling at multiple scales
Bridging the virtual to the real world by multi-parameter sensing
Creating digital twins that can live together with their real-world counterpart
Who are we? An interdisciplinary team of mechanical, biomedical and agricultural engineers, food scientists and environmental scientists.
Where are we at Empa? We are part of the Laboratory for Biomimetic Membranes and Textiles in Empa's Research Focal Area Health and Performance
Sustainable development goals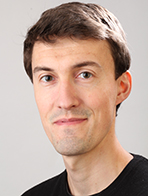 Group Leader SimBioSys
thijs.defraeye@empa.ch
+41 58 765 4790
---
---
Fresh of the press
Onwude, D.I., Iranshahi, K., Rubinetti, D., Martynenko, A. and Defraeye, T., 2021. Scaling-up electrohydrodynamic drying for energy-efficient food drying via physics-based simulations. Journal of Cleaner Production, p.129690. DOI
Onwude, D. I., Iranshahi, K., Rubinetti, D., Schudel, S., Schemminger, J., Martynenko, A., & Defraeye, T. (2021). How much do process parameters affect the residual quality attributes of dried fruits and vegetables for convective drying?. Food and Bioproducts Processing. DOI
Shoji, K., Schudel, S., Onwude, D., Shrivastava, C., & Defraeye, T. (2022). Mapping the postharvest life of imported fruits from packhouse to retail stores using physics-based digital twins. Resources, Conservation and Recycling, 176, 105914.