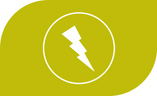 AIR CONDITIONER
Due to the very light weight build of the SELF living unit, cooling is required in summer. In respect to energy consumption this is not a problem due to the fact that air conditioning is required when the sun is shining and thus electric power is directly available from the PV panels.
In collaboration with Neues Technikum Buchs (NTB) a high efficiency air conditioner based on frequency controlled compression was developed and built.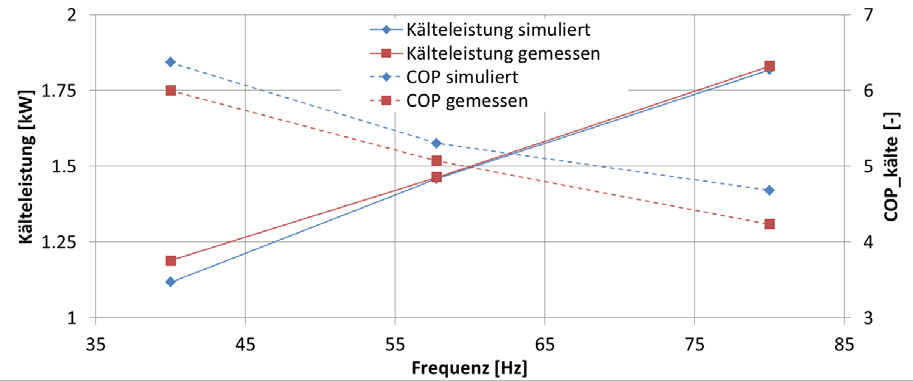 Performance results
Three operation measurements with different compressor frequencies and the respective coefficient of performance are shown in the diagram and compared to the computed results.
The simulation results are shown in blue, and the test results are shown in red. The dashed lines show the COP and the others the cooling capacity. The abscissa shows the frequency of the compressor. The ordinate on the left hand side shows the cooling capacity, while the one on the right hand side shows the COP.