Distinguished Senior Researcher
Honor for Empa environmental scientist
On 1st February 2017 a fourth Empa scientist was awarded the title of Distinguished Senior Researcher. Bernd Nowack, an environmental scientist in the institution's Technology and Society lab, is now entitled to use this prestigious title.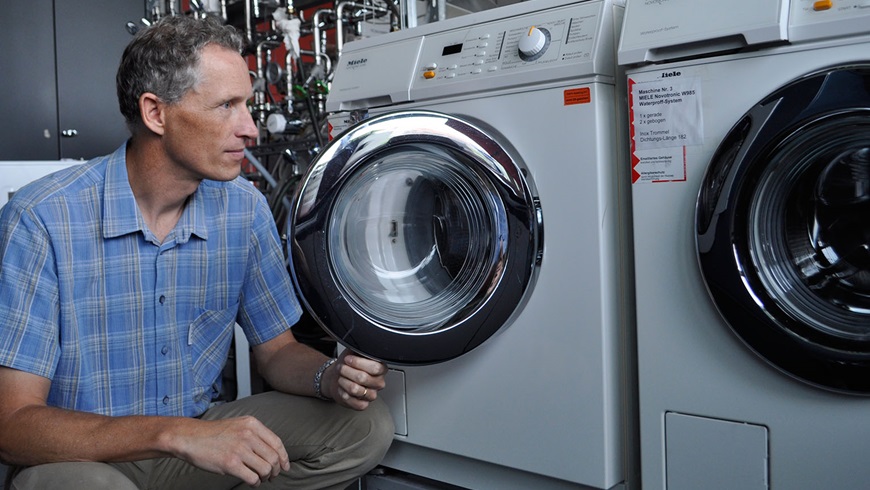 "I view it as a symbol of appreciation of the value of my work, particularly because it involves an unusual and not very popular field of research", commented Bernd Nowack on his being named Distinguished Senior Researcher at the beginning of February
–
only the fourth time an Empa staff member has been so honored. Empa awards this title to recognise outstanding scientists and engineers whose reputation and work has been exemplary in its excellence over many years, be this in the form of outstanding research results or in their subsequent application and implementation in collaboration with project partners. Nowack's particular field of research is the effect of materials (including nanomaterials) on our environment and on various associated ecosystems.
Extensive international network
"Bernd Nowack is an outstanding scientist who is extraordinarily successful in his field of expertise, namely the evaluation of environmental risks through the use of dynamic-probabilistic computer modelling. He hardly has any competition worldwide", says Brigitte Buchmann, a member of Empa's Board of Directors and head of the institution's Department for Mobility, Energy and Environment. Ms Buchmann, who was also on the panel of evaluators for the award, adds: "He has built up an extensive network of contacts in both the national and international research worlds, and enjoys an excellent reputation as a partner in industrial collaborations."