Empa's Annual Report 2017 now online
Shaping the future together
We hope to lead you on a gripping journey through the world of research and innovation; you may be surprised at how broad the term "applied research" is defined at Empa.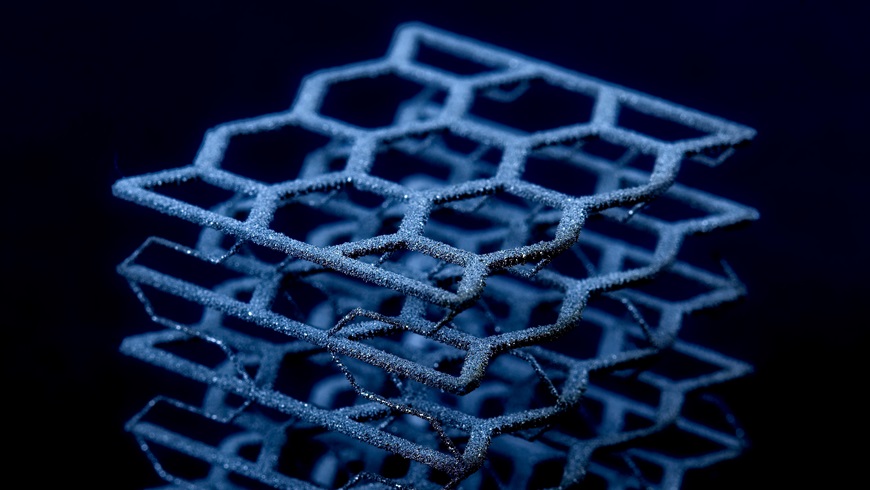 There are numerous social and economic challenges these days that we can only overcome together. With this in mind, the institutions in the ETH Domain develop innovative solutions that help shape our future sustainably and make it worth living in for future generations. The ETH Domain thus launched four strategic research initiatives involving all six institutions; Empa, for instance, brings its expertise in materials science and the development of new technologies to the table.
Firstly, there is energy research. For many years, this has been a core topic at Empa with a special focus on renewable concepts for a decarbonized – i.e. not based on fossil fuels – society and economy, especially in the building and mobility sector. Our goal is to pave the way with our research for the Swiss Energy Strategy 2050 to become a reality. These efforts are in full swing, and I am delighted that our researchers have already been able to present convincing, innovative solutions, such as in electricity storage with the aid of novel battery concepts.
Within the scope of ongoing digitalization, the joint efforts have led to the foundation of the Swiss Data Science Center of ETH Zurich and EPFL. Empa is contributing its expertise in modeling material properties at atomic and molecular levels. Moreover, models on different length scales – from nanometers to hundreds of kilometers – are becoming increasingly impor­ tant. On the one hand, Empa runs complex measuring networks throughout Switzerland that detect a number of air pollutants with ultra ­high precision and in minuscule amounts to determine the atmospheric distribution of the pollutants and their sources using computer simulations. On the other hand, the energy networks are increasingly based on complex algorithms, which regulate the production, distribution and consumption of energy – in other words, topics that Empa is tackling in the large ­scale research platforms NEST and Energy Hub.
Via its Research Focus Area "Health and Performance" Empa is also linked to the initiative "Personalized Health and Related Technologies". The in vitro models developed at Empa and our research at the interface between material surfaces and living matter, i.e. human cells and tissues, but also our research on new implants thus lead to new diagnostic and therapeutic approaches in a much more efficient and purposeful way.
Advanced and additive manufacturing technologies are ultimately the topic of the "Advanced Manufacturing" (AM) initiative, which Empa coordinates for the entire ETH Domain and is also instrumental in shaping with new material developments. Understandably, this initiative is particularly important to us as a materials research institute. For instance, the devel opment of new powder materials for 3­D printing offers tremen dous opportunities to realize the industrial transformation in this country. Thanks to AM, new oxidic compounds, which are ultra ­hard yet at the same time light, enable completely new applications – designed on the computer and produced using additive manufacturing. This would simply not be possible with conventional production methods.
With these initiatives, we at Empa want to help shape the future in close collaboration within the ETH Domain.