Consequences of climate change
When thawing glaciers release pollutants
As glaciers increasingly melt in the wake of climate change, it is not only the landscape that is affected. Thawing glaciers also release many industrial pollutants stored in the ice into the environment. Now, within the scope of a Swiss National Science Foundation project, researchers from the Paul Scherrer Institute (PSI), Empa, ETH Zurich and the University of Berne have measured the concentrations of a class of these pollutants – polychlorinated biphenyls (PCB) – in the ice of an Alpine glacier accurately for the first time.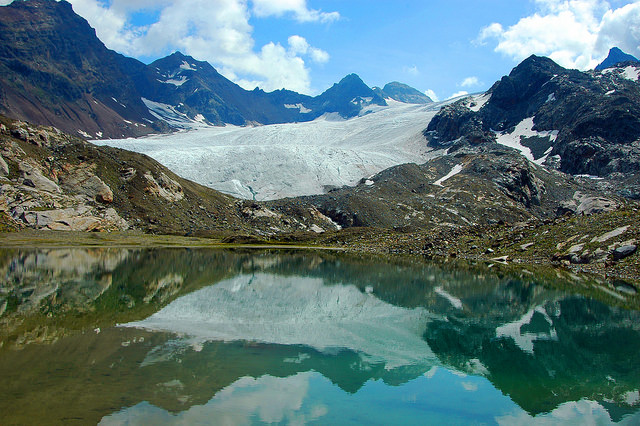 Samples were taken at the Silvretta glacier.
The measurements reveal that the PCB levels in the atmosphere have decreased since the 1970s thanks to the meanwhile global ban on PCBs. Through the progressive melting of the glaciers, however, this residual waste risks being released back into the atmosphere.
Here you'll find the press release of the Paul Scherrer Institut (PSI).
The pictures can be downloaded from Empa's Flickr Album.
Further information

Editor / Media contact
---