Preparatory project for a large-scale European research initiative launched
Solar energy for a circular economy
A sustainable alternative to the fossil-based, energy-intensive production of fuels and basic products of the chemical industry, based solely on solar energy and universally available resources: This is the ambitious goal of a consortium of 20 European partners from science, research and industry, including Empa as the only Swiss organisation.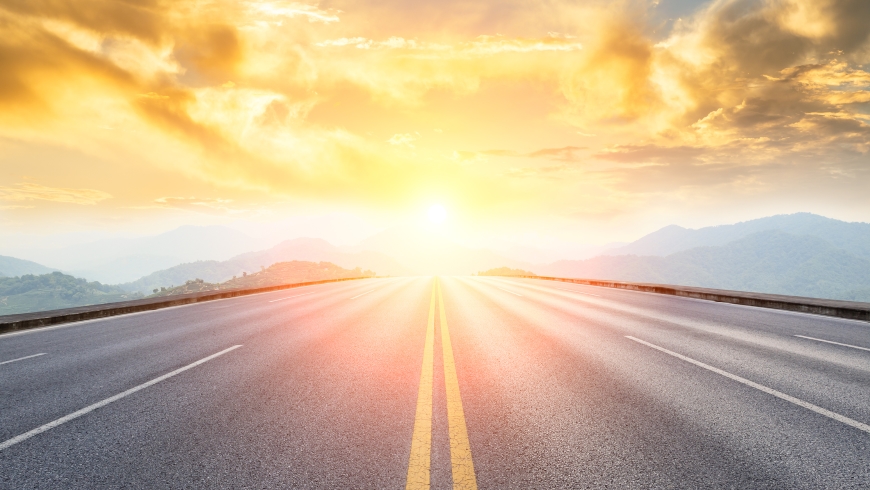 Today, fuels and products from the chemical industry are mainly produced on the basis of fossile resources. This is set to change in the future: solar energy and atmospheric gases such as carbon dioxide, water and nitrogen are to provide a sustainable alternative, for example for ammonia synthesis, which is central to the fertilizer industry. The goal is a sustainable carbon cycle that initially reduces the CO2 content in the atmosphere and stabilizes it in the long term at a level compatible with the climate. At the same time, land and natural resources must be used sustainably within a circular economy.
On the road to a large-scale research initiative
In order to realize this vision, 20 European partners from universities, research laboratories and industry founded the project SUNRISE - Solar Energy for a Circular Economy. SUNRISE was recently selected as one of only six "Coordination and Support Measures" (CSA) in the EU research framework programme "Horizon 2020". It is thus a candidate for the next large-scale European research initiative, comparable to the previous flagship projects. From spring 2019, SUNRISE will be financed for one year with one million euros. During this time, the partners will develop the basis for a large-scale research initiative. This includes the development of a technological roadmap, a coordination structure and the mobilisation of industrial, academic and social interest groups.
Seasonal energy storage
The CSA project is coordinated by Huub de Groot, Professor of Biophysical Organic Chemistry at Leiden University in the Netherlands. He sees enormous potential for a large-scale European research project in this area: "In the foreseeable future, a portfolio of SUNRISE technologies will drive climate-neutral industries in smart, liveable cities that go far beyond today's expectations. We will enable seasonal energy storage in a waste-free society while simultaneously reducing CO2 emissions."
20 partners from 13 European countries are involved: seven universities, eight research institutes, two European organisations and three companies. Empa is the Swiss partner of the SUNRISE consortium. Empa physicist Artur Braun represents Empa in the consortium. "We are currently sorting already identified supporters into the individual problem sectors and continuing to work on building up the research community for SUNRISE. The business plan and financing are now also being addressed," explains Braun. "The topic is extremely interdisciplinary: At Empa alone, several research departments are being considered. We also have the support of just under a dozen other research institutions, universities and industrial partners from Switzerland".
In the meantime, around 150 institutions, including academic organizations, industrial companies, strategic networks, funding agencies, national ministries and NGOs, are supporting SUNRISE throughout Europe and on all other continents. The goal is an inclusive, interdisciplinary large-scale research initiative that takes into account not only technological and economic issues, but also social issues, as well as issues of urban development and spatial planning, water management and agriculture.
The consortium intends to publish a plan for the implementation of the research initiative by the end of the CSA's term in spring 2020. The plan includes short- and long-term goals, resources and criteria required for an open, integrative and interdisciplinary effort in accordance with the principles of responsible research and innovation.