New technology for synthetic fiber fabrics: lasering instead of sewing
Goodbye needle and thread – hello laser!
Over the last few years, Empa scientists have developed a novel process that fuses synthetic fiber fabrics – making the "seam" airtight and waterproof. In order to exploit the innovative technology commercially, Empa researchers Alexander Haag and Michel Schmid recently founded the spin-off "Nahtlos", located in the Startfeld innovation center in St. Gallen right next door to Empa.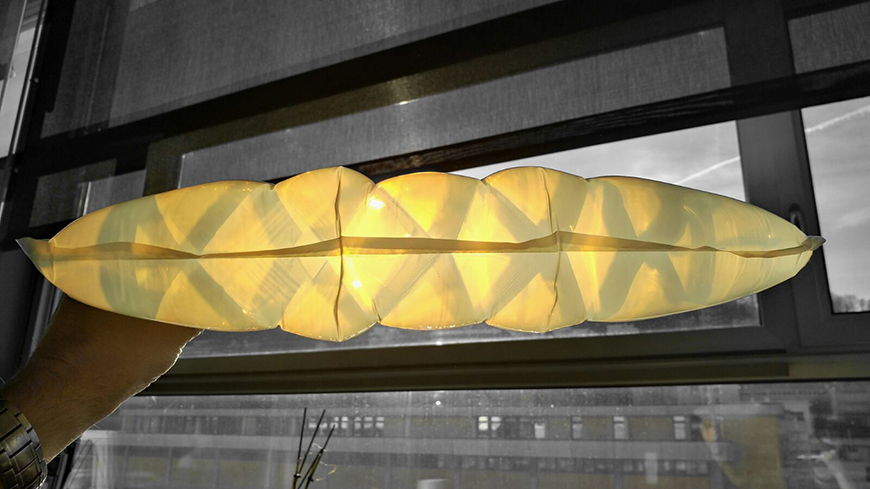 To make conventional seams waterproof, they are "sealed" with tape on the underside. In collaboration with industry partners, Empa researchers Alexander Haag and Michel Schmid have developed a laser-based technology that replaces the two-step-process – sewing and sealing – with a single step: a laser seals the two (identical) synthetic fibers together. Now the seam – and thus the fabric – is not only waterproof but also airtight.
Thanks to the new laser technology, garments with new design elements or multi-functional clothing with improved features can be produced. The two researchers have already produced a mattress using "their" laser. The fact that the new technology also promises innovative applications in the sleep industry is shown by the fact that Empa holds the patent together with an industry partner from a CTI project.
In January 2017, Haag and Schmid founded the company Nahtlos GmbH and moved into their new offices in the Startfeld innovation center, right next to the Empa site in St. Gallen. Startfeld is a network for innovation and start-ups in the region and supports entrepreneurs as well as small and medium-sized enterprises (SMEs). Empa is one of five partner institutions. The cooperation between Empa and the new company will thus continue in the future. The Nahtlos founders will use Empa's on-site diode laser, which seals the polymers, for product development with their customers and partners.
Wanted: new industry partners
Since the founding of the company, the two neo-entrepreneurs have put a lot of time into the search for industry partners. "Many companies are skeptical about the new technology, as the conventional method has worked well so far," explains Haag. For this reason, a lot of persuasion and customized functional samples are still required at the moment. "But once they understand the advantages of our production method, most of them are thrilled."
So it is no surprise that the development of the technology is not finished at this point, Haag emphasizes. "Our vision is an automated processing of laser-sealed products."