Reuse over disposal
Research coop in sustainable construction
Buildings made of reusable components: that is the aim of a research collaboration between Empa and the University of Luxembourg. Using a modular construction method with elements that can be used again in new buildings, the aim is to make the construction industry more sustainable – and to create new business models.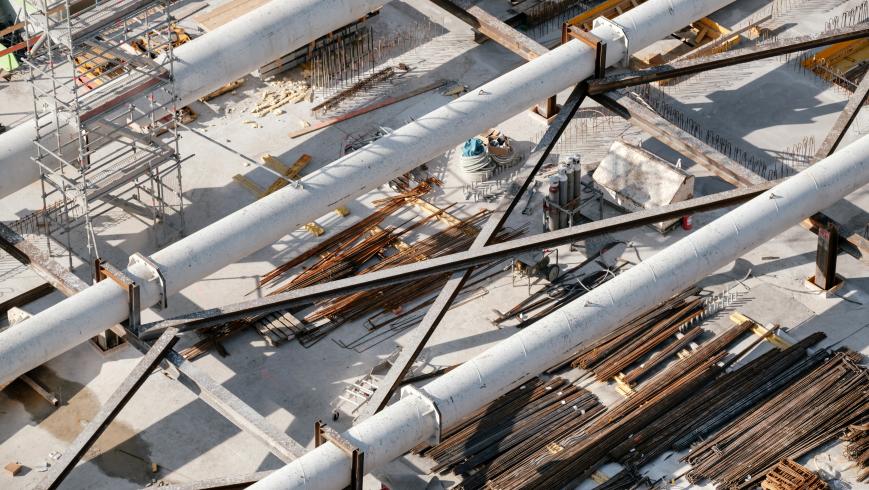 Empa and the University of Luxembourg have agreed to pursue a research collaboration to promote the construction of buildings using reusable components. Representatives of both institutions signed a «Memorandum of Understanding» on 27 October in Luxembourg in a ceremony attended by members of the Luxembourg Ministry of Economic Affairs.
The building sector gives rise to considerable CO2 emissions, consumes significant resources and produces huge amounts of waste. In Switzerland alone, 12 million tons of construction waste are produced annually. New environmentally-friendly construction methods are urgently needed. The project is entitled Eco-Construction for Sustainable Development (ECON4SD) and focuses on the development of innovative components and design models for buildings. The aim is to make these both resource and energy efficient. The focus is on the materials concrete, steel and wood.
Reusable connections
The Empa Structural Engineering Research Laboratory, headed by Masoud Motavalli, is participating in the research collaboration by carrying out a number of sub-projects: One of these involves developing composite structures made of concrete and wood and concrete and steel. In contrast to existing construction structures, these should be easy to dismantle and reuse. The idea is to design the connections as clamp connections. This would allow the elements to be dismantled and used somewhere else at the end of the building's life cycle. Other projects in which Empa researchers are participating involve the use of drones to measure the deformation of bridges and the development of fibre-reinforced concrete using an iron-based shape-memory alloy developed at Empa.
New business model for construction materials
The aim of the interdisciplinary research collaboration is that buildings will be perceived in a completely new way, as "banks" for materials and components. They should not be demolished but dismantled and their constituent components reused. This would allow producers of structural elements to create new business models: in the future they could basically lend their materials and components to customers, with these being returned after use and then passed on to others directly, reprocessed or recycled.
The research collaboration between the University of Luxembourg and Empa is scheduled to last five years and includes collaborative research projects as well as exchange programmes for students and researchers and educational activities.
Further information
Prof. Dr. Masoud Motavalli
Head of Structural Engineering Research Lab
Phone +41 58 765 41 16
masoud.motavalli@empa.ch
---
Editor / Media contact
Karin Weinmann
Communications
Phone +41 58 765 44 54
redaktion@empa.ch