Scientific consulting by Empa
Solar facade in Wallisellen breaks European records
K3 Immobilien AG and werke versorgung wallisellen ag (die werke) have put Europe's highest-yielding solar facade into operation in the new commercial building "K3 Handwerkcity". The industrial park's groundbreaking energy concept is being scientifically supervised by Empa researchers.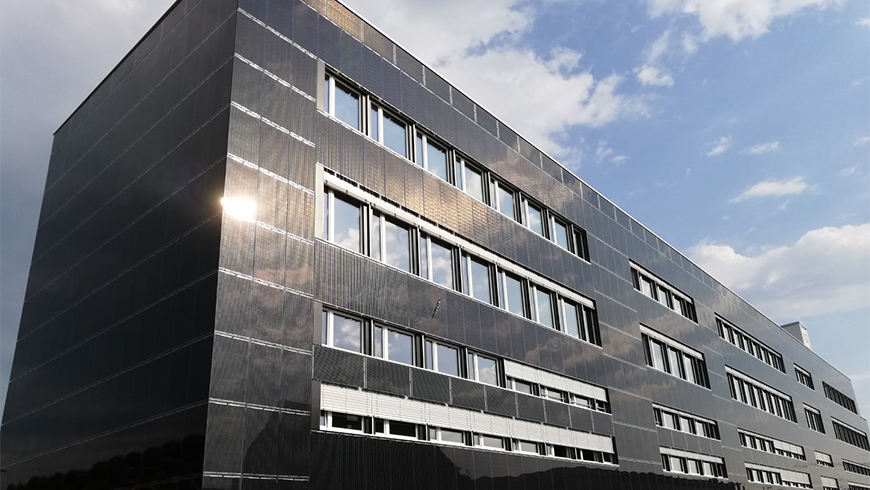 "K3 Handwerkcity" is a building that is – to a large extent – self-sufficient when it comes to energy. In addition to the solar system on the facade, this is made possible by a gas-powered combined heat and power unit and a heat pump. The innovative energy concept is a milestone for the local energy turnaround and is supposed to have a major impact on the national energy strategy.
Scientific support for the project is being provided by Empa researchers. By contributing their expertise in energy management, they will help make the industrial park as ecological and self-sufficient as possible. The focus of the research is on storing surplus solar power for a self-sufficient energy supply and thus achieving a more ecological energy economy in combination with gas.
The complete press release on this project can be found here.