7th International EATA Conference in Switzerland
Research on road construction
This year, Empa plays host to the biennial conference of the European Asphalt Technology Association (EATA). From 12 to 14 June, around 200 participants will congregate in Switzerland for the first time. The focus is on research and development in the field of asphalt technology and its sustainability.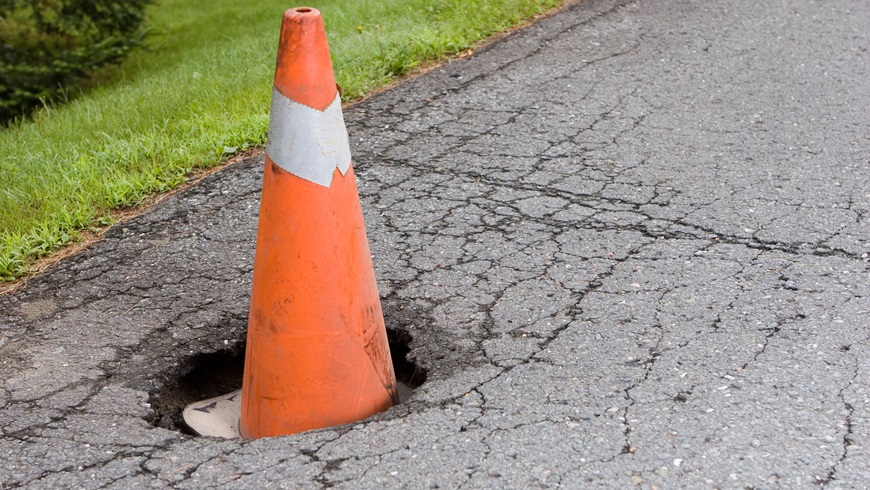 The European Asphalt Technology Association (EATA) was founded in 2004 and is an informal organisation comprising European engineers and scientists who are interested in research into and the development of technology in the field of asphalt. Every two years, the conference provides them with the opportunity to swap notes on the most cutting-edge technologies and trends. At the conference from 12 to 14 June, around 200 international experts will come together to learn about various aspects of their specialist field. Specifically, they will discuss the durability of road surfaces and bituminous binding agents, environmental aspects, asphalt recycling, structural characterisation and dimensioning, innovative surface materials, the damage, ageing and performance of surfaces, and road preservation.
Waste materials constitute valuable resources
Around 4.7 million kilometres of new road are built every year in Europe, and in addition to this the existing network needs ongoing maintenance. The European Commission recently demonstrated, as part of its Science for Environment policy, that reprocessed demolition waste deriving from road construction could play an important role in the construction of Europe's roads. A study published in March under the leadership of Empa concluded with the statement that "waste material is an underused resource in road construction in Europe". It could – instead of being disposed of or incinerated – replace up to 50 per cent of the new material. The use of reprocessed asphalt surfaces could reduce costs by between 50 and 70 per cent, as shown by a US study, and could also save energy and reduce emissions of greenhouse gases.
As positive as this may sound, various national regulations still stand in the way of implementation. This is because different degrees of recycling are permitted, depending on the country and material. In Spain, for example, crumb rubber from scrap types is permitted as a recycled material for road construction, but this is banned in Switzerland.
Saving energy by using a lower processing temperature
Another possibility for saving energy in road construction is lowering the processing temperature during asphalt manufacture. With the conventional hot mix asphalt procedure, the stones are heated to 165°C and above. If the temperature can be lowered to 115°C, the energy consumption falls by about 40 per cent and CO2 emissions by 31 per cent. Even greater energy savings are possible if the production temperature is reduced even further. Lower processing temperatures are possible with the use of foamed bitumen, for example. This is what bitumen is called that is foamed as a result of the addition of cold water. Combined with a mineral aggregate, this produces foamed asphalt or so-called low temperature asphalt. This relatively new material is particularly suitable for the cold recycling of asphalt surfaces, which are the subject of further research at Empa.
Strengthening of asphalt surfaces
In order to extend the life span of existing asphalt surfaces, these are often renovated using various strengthening methods. These include the insertion of grilles made of polymer, glass, carbon fibres or steel into the coating. This work generally has positive results and in some cases substantially extends the life of a surface. In one study, researchers at Empa investigated and compared various renovation systems both in the laboratory and on test sections.
In terms of the science behind it, there is still a lot of work to be done to show that recycling and the use of unconventional construction material components are worth it, not only financially but also in terms of practicalities. Accordingly, some of the presentations, of which there are over 60, at this year's EATA conference are also devoted to scientific methods, the recycling and redevelopment of asphalt surfaces, the quality assurance of strengthening systems and the recycled material derived from old materials as well as the safe reuse of these.
---
---
Further information regarding the conference is available
here
.