In recognition of excellence
Veronika Meyer awarded «Distinguished Woman in Chemistry» title
At the beginning of March the International Union of Pure and Applied Chemistry (IUPAC) awarded Empa scientist Veronika Meyer, who retired in April 2015, the title of «Distinguished Woman in Chemistry».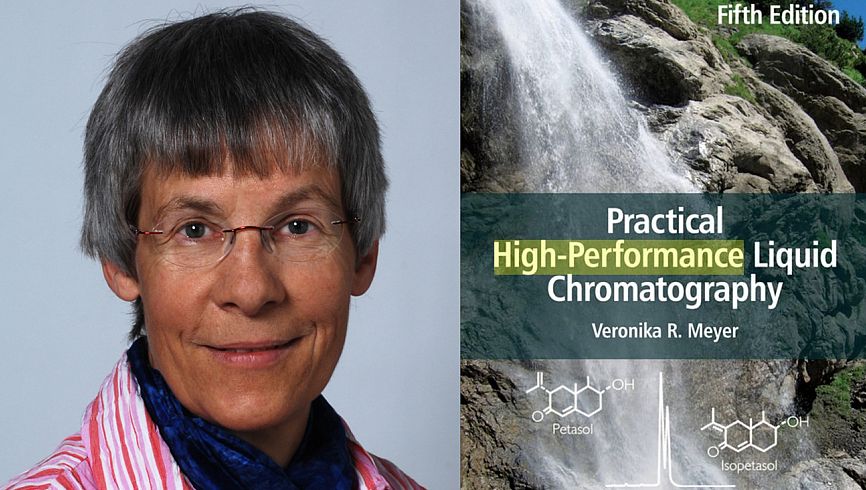 Every year the international association selects eminent female researchers and bestows this title on them in recognition of their excellence in the fields of chemistry or chemical engineering. Prizewinners must demonstrate a pre-eminent understanding of fundamental or applied research and have experience in teaching or leadership positions. Veronika Meyer's nomination is at least in part due to the success of her book «Practical High-Performance Liquid Chromatography» which has sold 20,000 copies in German over ten editions and about 10,000 copies in English over five editions. The prize will be awarded in the first week of July this year at a ceremony to be held during the 46th World Chemical Congress in São Paulo Brazil (see also
www.iupac2017.org
).
Veronika Meyer began work at Empa in 1998 in the then Chemistry Laboratory, where she helped establish a chemical reference facility. In 2009 she moved to the institute's «
Protection and Physiology
» Department, today known as the «Biomimetic Membranes and Textiles» Department. Taking advantage of her many years of experience, she supported numerous young scientists in drafting their scientific publications. In addition, using her knowledge of chemical analytics, she made valuable contributions to the statistical evaluation of data and interpretation of results. Veronika Meyer was also very keen on maintaining and improving safety in the chemical laboratories and was responsible for developing new safety guidelines. In her friendly but firm way she ensured they were always followed on Empa's St Gallen campus.
Her literary talent is reflected in the number of books and book-chapters which she authored. In addition to her scientific work she also became an experienced alpinist, an activity which led her, among other achievements, to the top of the world's highest mountain, a feat which she described in her autobiographical book, whose title translates as «Gaia's Peak – My Journey from Gantrisch to Mount Everest». Last year she published a novel in German entitled «Stromlos – ein Wimmelbild des Schreckens» in which she considers the possible range of dramatic consequences which a power failure in the eastern part of Switzerland might bring in its wake.