Mirko Roš Award
Empa has awarded the Golden Mirko Roš Medal to the USscientist John F. Mandell.
John F. Mandell, Professor Emeritus at the Chemical and Biological Engineering Department, Montana State University in Bozeman, USA, received the award for his most valuable and sustained contribution to materials science in the domain of fatigue of advanced composites, especially for wind turbine blades and also for his remarkable support to build up the Empa laboratories for polymers and advanced composites between 1971 and 1988.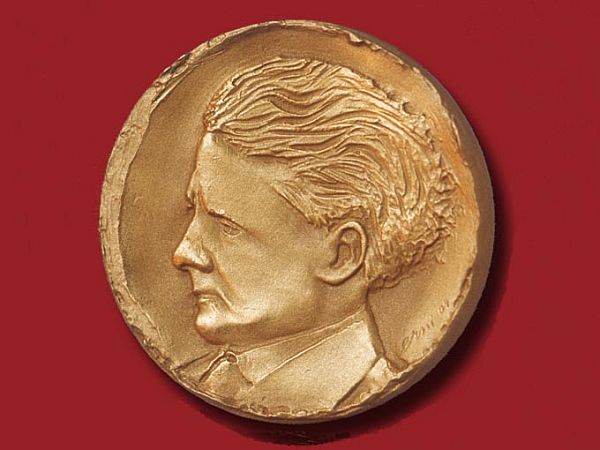 The Golden Mirko Roš Medal honours the life's work of Empa's supporters and partners in the field of materials and engineering science. The medal is named after former Empa director Mirko Roš, who led the organization from 1924 to 1949. The medal has been created by the distinguished Swiss artist Hans Erni.