Atmospheric Chemistry and Physics Award
Empa scientist receives award from SC | NAT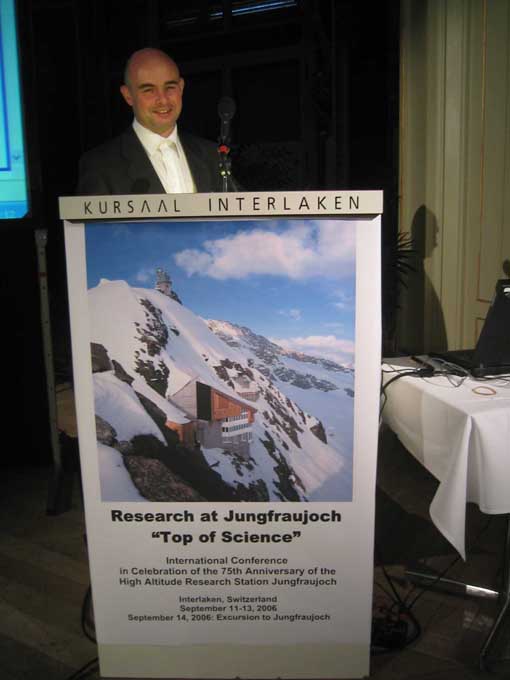 Reimann, a researcher in the Air Pollution and Environmental Technology laboratory receives the prize in recognition of his work in measuring and modeling volatile organic and halogenated compounds in the troposphere. His data has made a decisive contribution to clarifying the source and distribution of green house gases in Europe.
Reimann is a co-initiator of the European SOGE project, in which four observation posts monitor the atmospheric concentration of halogenated green house gases. One of the measuring stations is located on the Jungfraujoch, the other three being at Mace Head in Ireland, Monte Cimone in Italy and Ny-Alesund on Spitzbergen. He succeeded in linking SOGE into global networks such as AGAGE (Advanced Global Atmospheric Gases Experiment) and NOAA (National Oceanographic & Atmospheric Administration, USA), thus making possible the creation of a comprehensive and reliable scientific knowledge and data base.
By coupling the data from Jungfraujoch with trajectory information Reimann was able to show that some European countries have not succeeded in accurately quantifying their emissions of halogenated green house gases. He has also developed a novel method which allows the emissions of these gases in Switzerland to be accurately estimated
The results of his investigations have been published in several renowned scientific journals, including (in 2005) «Nature».