Registration
Conference Registration is closed.

Registration free of CHF 200.- includes icebreaker on Sunday, coffee breaks and lunches from Monday to Thursday, and the conference dinner on Wednesday.

The excursion to Jungfraujoch on Friday costs CHF 210.- and includes bus transfer and train ticket to Jungfraujoch and lunch at Jungfraujoch. This will be a full-day trip, arrival at Zürich / Dübendorf at around 8 PM.
Travel Funding
Very limited funds for travel support was provided on request from the World Meteorological Organization to the participants from developing countries who work on greenhouse gas measurements. The decision on the travel grants was made by 1 June 2017.
Visitors who need a letter of invitation will need to us.
Important Deadlines
April 2017 Registration and abstract submission opens
7 June 2017 Deadline for abstract submissions (11PM CET)
9 July 11PM Central European Time: Deadline for registration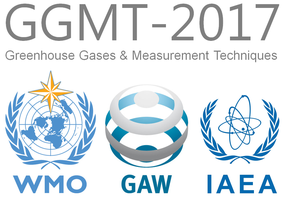 Links
Previous conference: GGMT-2015
WMO/GAW Report No. 229: 18th WMO/IAEA Meeting on Carbon Dioxide, Other Greenhouse Gases and Related Measurement Techniques (GGMT-2015)
WMO/GAW Report No. 213: 17th WMO/IAEA Meeting on Carbon Dioxide, Other Greenhouse Gases and Related Tracers Measurement Techniques (GGMT-2013)
Useful information
Important locations - Google Maps