Technology and Society
Our mission is to create and transfer knowledge supporting the transition to a more sustainable society.
We do so by
analysing novel materials & emerging technology applications with a focus on associated material & energy stocks and flows;
evaluating them with regard to environment constraints and societal needs;
providing guidance for designing more sustainable materials, technologies and socio-technical systems.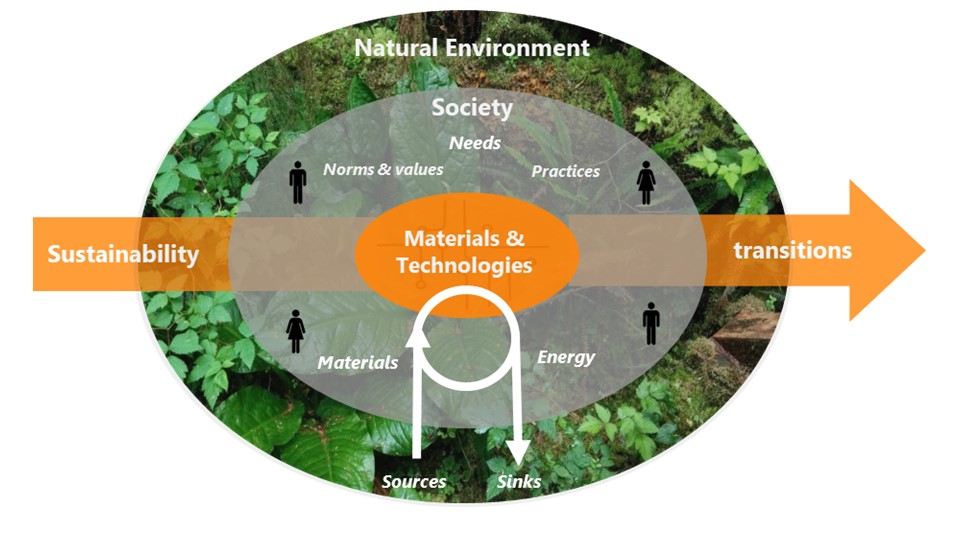 Empa's Technology and Society Laboratory (TSL) consists of three research groups:
The Advancing Life Cycle Assessment (ALCA) group further develops the life cycle assessment (LCA) methodology to better support early phases of technology development and to address societal and environmental implications of novel material and emerging technology applications;
The Critical Materials and Resource Efficiency (CARE) group addresses the implications of novel material and emerging technology applications on society's material metabolism, with a particular focus on closing material cycles and adressing Circular Economy issues;
The Environmental Risk Assessment and Management (ERAM) group models, evaluates and experimentally investigates the interactions of novel materials with the environment.

Dr. Patrick Wäger
Head of Laboratory

Empa
Technology & Society Laboratory
Lerchenfeldstrasse 5
CH-9014 St. Gallen

Telefon:
+41 58 765 7845