Automation / Software Development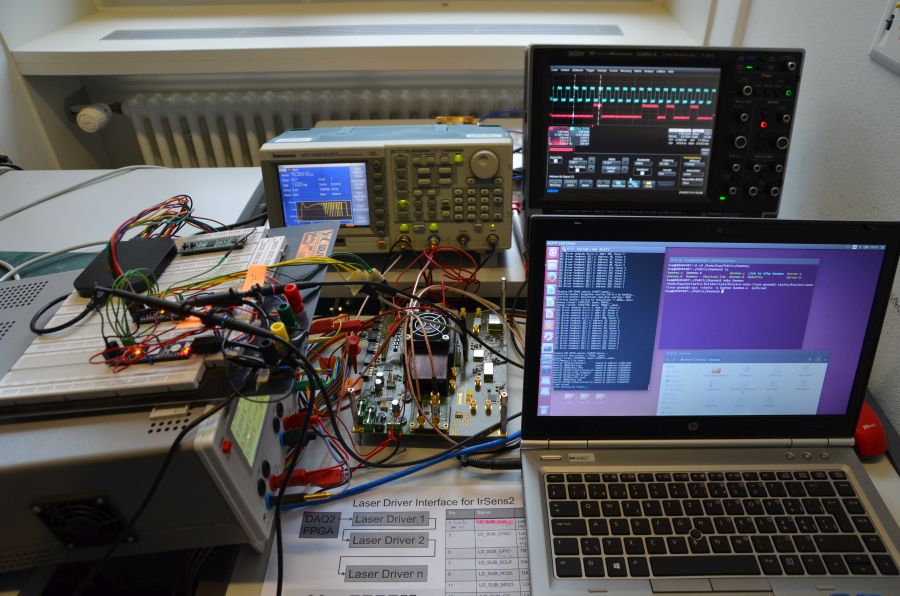 The software development team works in close cooperation with the electronics development team. It provides the development of structured software (executables and installers) for the Transport at Nanoscale Interfaces Laboratory and other Laboratories at Empa. Our competences are LabView and FPGA software engineering, multifunction data acquisition, motor control, device communication and image acquisition and processing. We offer support in selecting the hardware components or develop specialized hardware in cooperation with the electronics team.
Types of activities
LabView software development

FPGA software development (VHDL)

Support of selecting hardware components for measurement and automation tasks (Motor stages, Cameras, DAQ systems, Sensors ...)

Creating LabView device drivers for 3rd party hardware components (DLLs, .NET, ActiveX ...)

Device communication (Serial, Ethernet, CAN, GPIB ...)

Image Acquisition & Processing
Processes and equipment
NI LabView IDE (32bit & 64bit)

NI Vision development

NI RealTime development

NI FPGA development module

Vivado FPGA IDE

Xilinx (Spartan, Artix, Virtex, Zynq)

Enclustra (Mars, Mercury)

National Instruments Hardware (FlexRIO, cRIO, sbRIO, Multifunction DAQ ...)
Projects
IRSENS II

Waverprober

LA-ICP-MS

SAM

SEN
Transport at Nanoscale Interfaces Laboratory
---
Group leader position (tenure track) on functional interfaces & biosensing (pdf).
PhD positions:
---
---
---