Oct. 29, 2020 EmpAIR available
We developed a mobile CO2 station, which can be read-out by your mobile device and gives you an indication about air-quality. It could help to limit the spreading of the corona virus.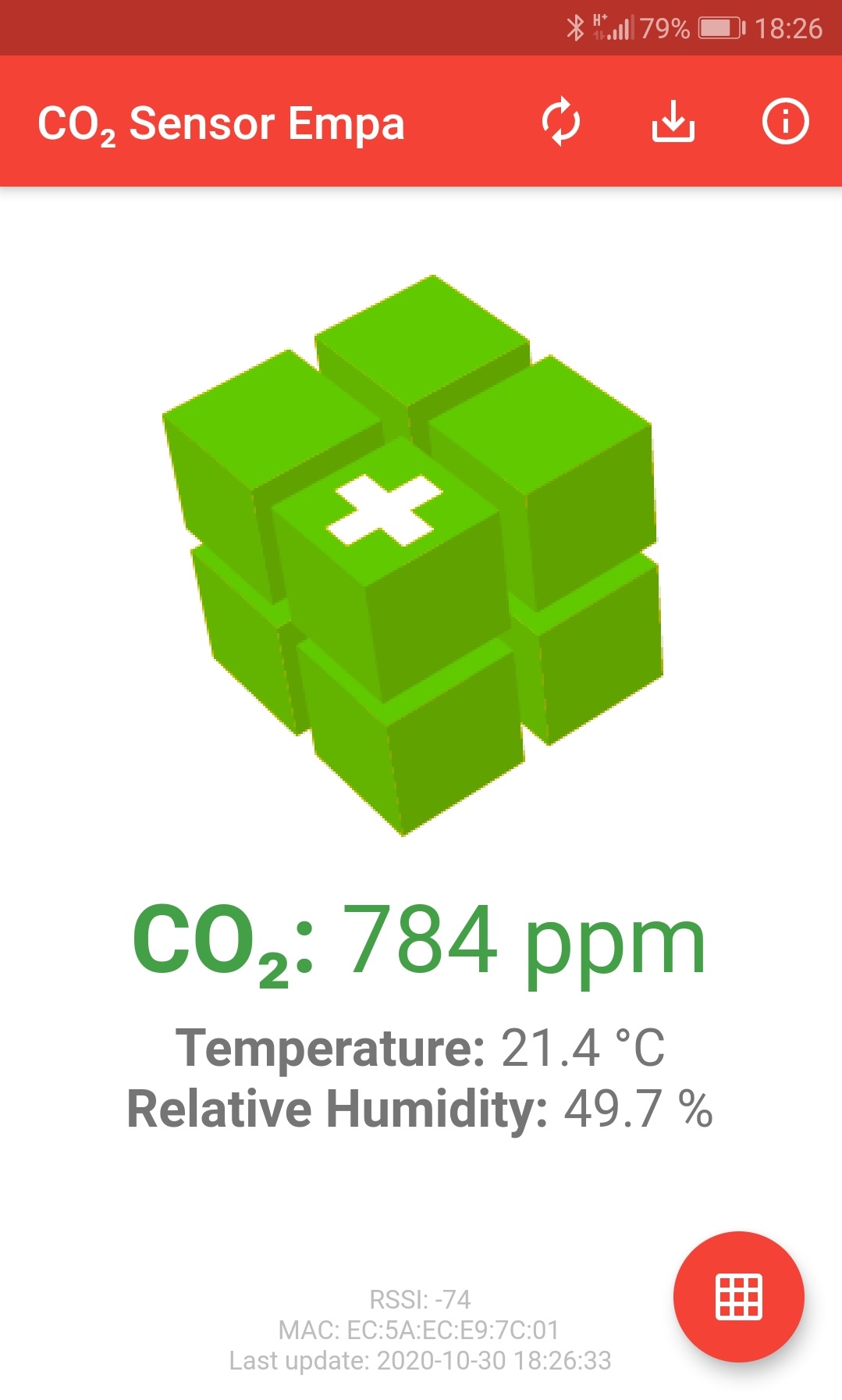 CO2 is a good indicator of the quality of the air and it can be assumed that the CO2 percentage correlates with the virus density if there is an infected person in the room. The measurements can be visualized with an Android compatible device (mobile / tablet). The app and further information can be found under the following link.
https://www.empa.ch/web/s405/empair
When the CO2 percentage increases, the color of the cube changes and serves as an indication that it is time to ventilate the room.
The sensor and app offer even more functions. Temperature, humidity and air pressure can be displayed.
By the way: The sensor was created in a short time as a by-product of our "Tongue Fitness Trainer" project.