Micro Computer Tomography (µCT)
for investigation of the water transport in textiles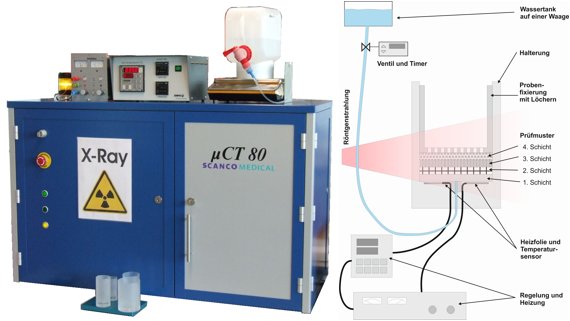 Using computer tomography, it is possible to study the transport characteristics of moisture in textile clothing systems.
Two special sample holders (skin model / pressure) are available for examinations. Both the external geometry of Ø 75 mm at a height of approx. 100 mm and the central supply of pure water are common. While the surface of a sample holder is heated to 35 ° C and the moisture can escape upwards, the second sample holder simulates pressure situations in shoes or in the case of load carriage systems under hip belts and shoulder straps.
The samples may be up to 20 mm high with a diameter of 70 mm (skin model) or 65 mm (pressure).