Laboratory for Advanced Materials Processing
Our mission is the innovative consolidation and functional modification of materials by studying, monitoring, and understanding beam and plasma induced processing. We offer to the society and industry methods for the creation of novel nanostructured materials, their shape-forming and integration into devices.
Our competences in
materials interactions with micro-waves-IR-NIR-vis-UV-DUV waves as well as with electrons
laser processing technologies (additive manufacturing, welding, ablative micro- and nano-structuring)
safe production and handling of powders, including nanoparticles
functional modification of small particle diameter powders (40 µm to 0.02 µm)
design of new high-performance materials such as metal alloys and composites
optical and acoustical real-time observation and monitoring of processes
data analysis by machine learning and artificial intelligence

are a unique combination that offers us and our academic and industrial partners from various business fields (e.g. biomedical technology, power generation, watch making) prosperous competitiveness.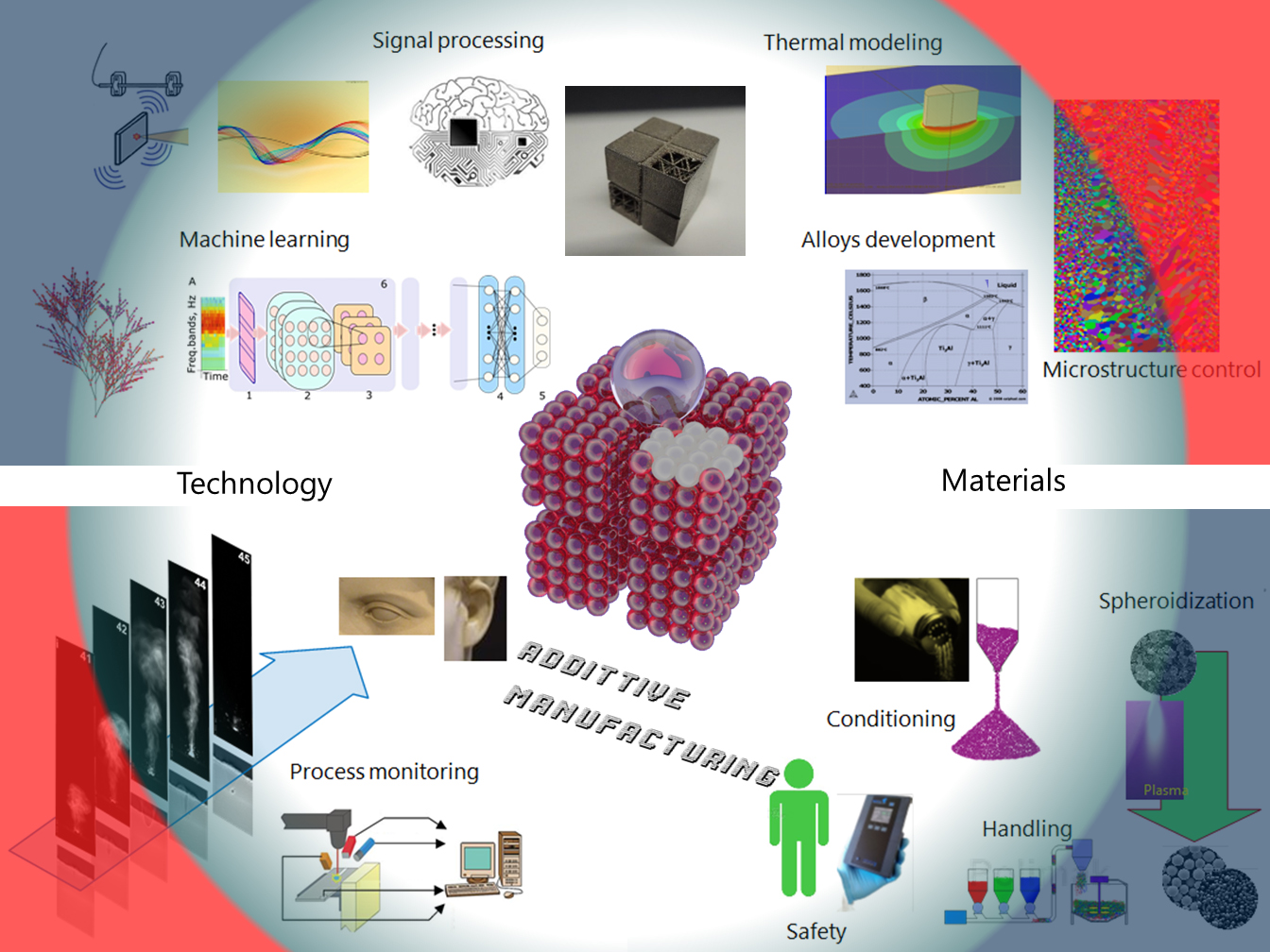 Strategy
Our goal is to deepen the understanding of the spatial and temporal thermal and mechanical behavior of materials during and posterior to the creation of the work pieces. Based on well sophisticated experimental work and by adding increasing competences in numerical modelling and simulation of the corresponding processes such as laser welding, laser ablation and beam-based additive manufacturing, we drive materials and technology innovation and realization. The major challenges on the strategic work line are:
alloy development for AM in powder-bed and direct metal deposition processes
development of gradient materials growth by powder feed and wire feed AM
growth of materials from epitaxial, through grain orientation and size optimized, to glassy microstructure
research on real-time monitoring and signal detection methods, diagnostics, and proof of industrial impact
research on powder handling, powder modification for better handling, better processes, and recycling