Holcim
Holcim (Schweiz) AG is a subsidiary of the globally active building materials group Holcim Ltd, with its core focus in the areas of cement, aggregates and concrete.
With 2.7 million tons of cement annually from the three sites in Eclépens, Siggenthal and Untervaz, Holcim Switzerland is the biggest domestic producer of cement. 16 aggregate and stone quarries deliver a good 7 million tons of gravel, sand and aggregate annually. 34 ready-mix concrete plants produce more than 1.7 million cubic meters of ready mix per year.
Holcim Switzerland acts as a system and solution provider, guaranteeing supply security, innovative total solutions and first-class technical support. In addition, experienced cement and concrete technicians develop tailor-made cements and concrete formulas on request.
As a modern producer of building materials, Holcim supports innovations and is a committed technical partner of NEST. Holcim supplies the ready mix for the backbone, the basic framework of NEST, and supports the realization of the project with its wide-ranging technical expertise.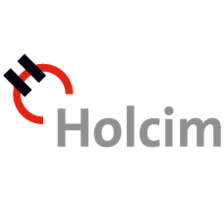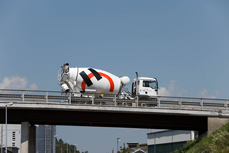 Holcim Concrete Mixer Truck
Construction Site Richti Areal