Eawag – Aquatic Research
Eawag is a global leader in water research. Its strength and success are based on the 75 years of linking research, education and training as well as consulting and knowledge transfer. The combination of natural, engineering and social sciences allows a comprehensive investigation of the water of relatively pristine waters to fully engineered wastewater management systems. Eawag puts her research focus on how the need of people using water and the need to maintain the functionality and resilience of the aquatic ecosystem can be brought into balance.
Eawag deals recently with energy efficiency and renewable energy. At the same time, basic research will continue.
Eawag is part of the ownership of NEST and is located on the same campus with Empa.
Eawag is involved in NEST following areas:
Backbone: conception and design of water supply systems
Backbone: conception and design of the urine separation and reuse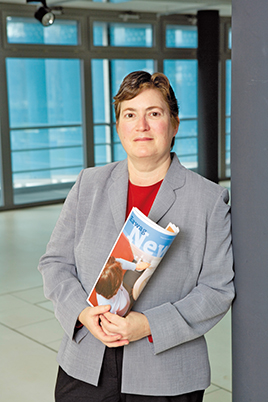 "In the context of increasing urbanization, population growth and climate change, new solutions are required for the water supply and sanitation. Economical use of water, whose regain and reuse and the use of energy and valuable materials are desirable. At the same time long-term investments to inflexible infrastructures should be avoided. NEST provides a unique platform to test innovative technologies for the local and global markets."
Janet Hering, Director Eawag