SFOE – Swiss Federal Office of Energy
The Swiss Federal Office of Energy (SFOE) is the competence center for issues of energy supply and energy use within the Federal Department of the Environment, Transport, Energy and Communications (DETEC).
The SFOE:
creates the conditions for an adequate, crisis-proof, broad, economic and sustainable energy supply;
ensures high safety standards in the production, transport and use of energy;
creates the conditions for an efficient electricity and gas market and an adapted infrastructure;
is committed to the efficient use of energy, for increasing the share of renewable energies as well as for the reduction of CO2 emissions;
promotes and coordinates the national energy research and supports the development of new markets for sustainable energy supply and use.
The SFOE supports NEST as part of the Lighthouse program.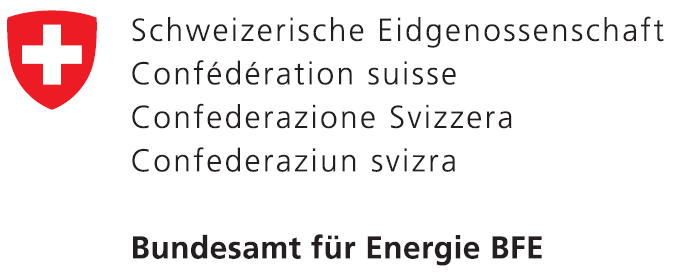 "In order to achieve the objectives of the Energy Strategy 2050 of the Swiss federal government, we need new and innovative technologies. At the same timewe need to adjust our behavior in energy use. NEST allows realistic testing of such forward-looking developments."
Walter Steinmann, Former Director Swiss Federal Office of Energy