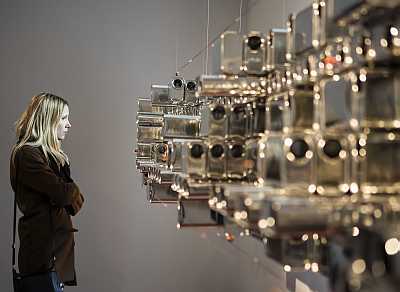 Jan 15, 2015 | Teamwork with the University of Applied Arts Vienna
For his latest sound masterpiece, Belgian artist Aernoudt Jacobs turned to Empa technology. It will be on display at the Vienna gallery IM ERSTEN from January 28, 2015. Inside the artwork, there is a membrane made of...

9 janv. 2015 | Développement d'un nouveau retardateur de flamme écologique
Un revêtement nouvellement développé protège du feu l'aménagement intérieur des avions d'affaire. Cet agent ignifugeant n'est pas seulement plus écologique que les retardateurs de flamme disponibles jusqu'ici mais son...