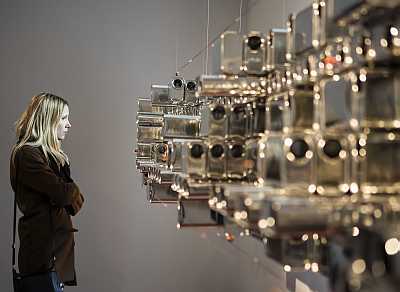 Jan 15, 2015 | Teamwork with the University of Applied Arts Vienna
For his latest sound masterpiece, Belgian artist Aernoudt Jacobs turned to Empa technology. It will be on display at the Vienna gallery IM ERSTEN from January 28, 2015. Inside the artwork, there is a membrane made of...

Jan 9, 2015 | Environmentally friendly coating for aircraft furniture
A new coating protects business jet interiors against fire. Not only is the agent more environmentally friendly than before; it can also be applied more quickly. This new coating could also be used in textiles and...