Distinguished Senior Researcher
Three of a kind
Two researchers at Empa have already been appointed Distinguished Senior Researchers but, as the saying goes, all good things come in threes. As of 1 May, this title now also applies to Barbara Lothenbach.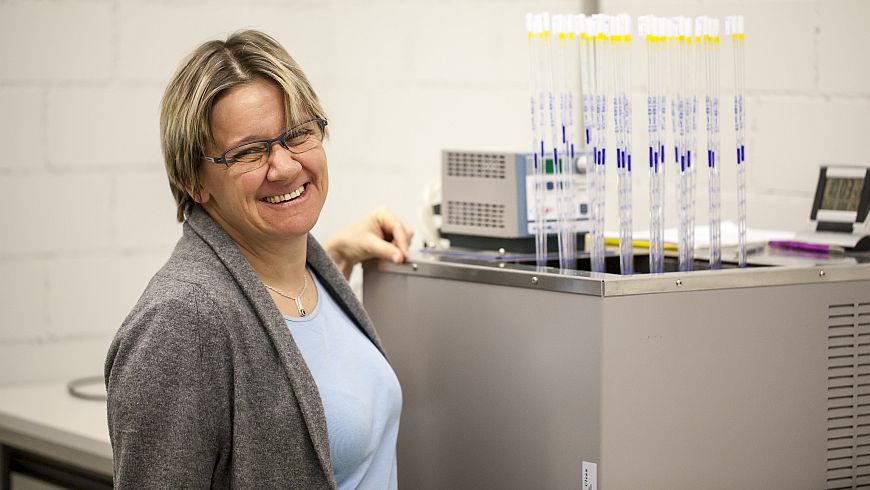 "I am extremely honoured that I am one of the first people to receive this newly created award". Barbara Lothenbach was named as the third Distinguished Senior Researcher at the start of the month. The scientist, who carries out research in the area of cement chemistry and cement hydration, has worked in the laboratory since 2002 and focuses on the modelling and chemistry of a really "dry" subject: concrete. Yet this material offers exciting opportunities and allows her to research the fundamentals as well as practical applications. For her, it is interesting to develop not only "traditional" cement, but also possible alternatives. The production of cement is responsible for approximately 5% of CO2 emissions, so the search for new materials is important.
Her commitment and many years of experience are also reasons why Barbara Lothenbach has been named a Distinguished Senior Researcher by a committee consisting of members of the Empa Board of Directors and external partners. "Barbara Lothenbach's scientific qualifications are outstanding", commented Peter Richner regarding the decision. Confirmation of this is provided by her h-index of 31 (Web of Science), which is only equalled in the area of cement and concrete by a few prominent professors. She is also almost always the lead author in her most cited articles.