Seminar on «Nanotechnologies for textile fibres and fabrics» at EMPA Academy
Functional textiles: Tiny particles shape the future
The seminar, staged on 4 July at the initiative of TOP NANO 21, EMPA and the Swiss Textile Federation, brought together representatives of industry and research. Participants discovered quite a lot about the demands of the textile industry, its expectations of nanotechnology and the basic principles of research in the nanotech sector.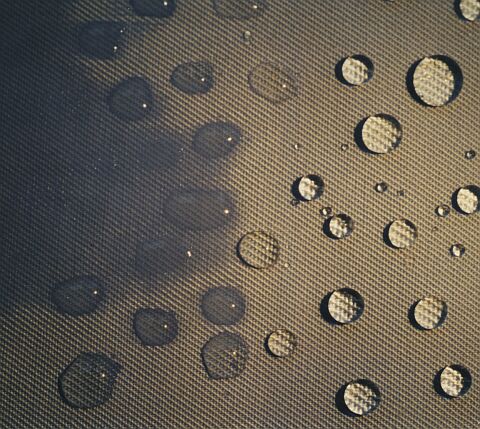 «The aim of the four-year TOP NANO 21 research programme is to bring research and industry together», explained Hans-Joachim Güntherodt from the TOP NANO 21 management team. This is precisely the goal being pursued by many of the attendees from the textile industry. In today's increasingly fierce global competitive environment, they are constantly being forced to look for ways to stay that crucial step ahead of the competition.
Nanotech, textiles and EMPA: three synonyms for innovation
Nanotechnology – working at billionth of a millimetre scale – is a continuous source of new opportunities for the textile industry. EMPA Director Louis Schlapbach talked proudly of the words «nanotech», «textiles» and «EMPA» as «synonyms for innovation». And this is indeed the case. EMPA is currently working with universities of applied science, industry and the Swiss cantons to set up a regional technology centre in St. Gallen. The centre provides a framework in which the activities of the «Materials and Systems for the Protection and Wellbeing of the Human Body» section headed by Markus Rüedi can be transferred to a real-life textiles platform. According to Schlapbach, «the textile industry is beginning to apply knowledge from research to its own business». This is leading to technical fabrics with a wide variety of functions: filtering out harmful environmental influences, permeability and impermeability, carriers for flavourings or protection against electromagnetic radiation.
Upheavals in world trade a threat to the textile industry
Tibor Pataky, Director of the Swiss Textile Federation, painted an ominous picture of the prospects for Switzerland's textile industry. The abolition of all import quotas for textiles and clothing in the EU, United States, Canada and Norway as of 1 January 2005 is a threat to its very existence. Pataky is prophesying a cut-throat competitive battle that will be instigated principally by China. Major excess capacities are currently being created. «And if China really forces its way onto the markets with ridiculously low prices, the prices in world textile trading will inevitably collapse.»
Real-life needs
Andreas Jack from Christian Eschler AG expects nanotechnology «to open the way for textiles with new and improved functions but no change in appearance or feel, to save resources and to address new environmental approaches». However, he is aware that the textile industry must make its own contribution to nanotech research and urged the industry to intensify its collaborative links with chemists and researchers.
Of textiles and fresh lettuce
Brigitte Lindemann of Ciba Specialty Chemicals (CSC) addressed a delicate subject: perspiration and the freshness of textiles. Ciba modifies fibres on the basis of nanocontainer microcapsules that either prevent bacterial growth by releasing antimicrobiotics or by absorbing odours. In both cases washing restores the fabric's functionality – up to 50 times at 40°C. The researcher is confident of the demand for such textiles. «We're selling freshness you can wear. After all, you wouldn't buy a wilting lettuce!»
Exciting news from the research lab
The more scientific series of presentations was started by Armin Fischer of EMPA. He spoke about the use of plasma technology to treat the surface of textiles. This opens up a host of opportunities for textiles. Fibres can be metallized, their conductivity increased, decorative materials created, surface patterns changed or functions such as water pearling applied. Using ceramic sensors (piezo fibres) it will even be possible to insert fibres into textiles to realize applications such as wearable computers.
Fellow EMPA researcher Thomas Graule gave a presentation on the pilot production of non-aggregated ceramic powders as raw materials for textile refinement and EMPA's nanopowder pilot facility. He described the nanoparticles that are produced in the facility as «dwarfs with the strength of giants»: 30 grams of powder have the same surface area as a football pitch. Potential areas of application are the creation of materials with better flame-retardant properties and a reduced propensity for heat development, self-cleaning surfaces and more.
Christopher Plummer spoke about the development of fibre-polymer composites on the basis of nanotechnology. The EPFL researcher explained that strength, transparency and flame resistance combined with massive reductions in material weight are powerful arguments in favour of nanocomposite fibres. The EPFL laboratory is already spinning nanofibres and Plummer sees «the integrated processing of nanoscopically active elements» as his next goal.
The «trick» in production
Jens Gobrecht from the Paul Scherrer Institute (PSI) addressed the problem of technological shortcomings in industrial nanotech production, raising the question of the usability of defined nanostructures for industrial production. His conclusion was that nanotechnology should not be used for direct product manufacturing, but instead for the production of the appropriate tools. He also achieved an absolute first by presenting the initial results of a research project into the surface structuring of polypropylene fibres undertaken jointly with EMPA.
The University of Geneva is also working hard on basic research. «We are interested in finding out what happens on the surface of textiles, how particular particles interact with textiles and how polymers can be applied to modify the surface», explained Michael Borkovec. His general introduction was followed by an elucidation of the working and measurement methods used at Geneva, as well as of various results from research efforts and experiments.
To round off the scientific presentations, Dirk Hegemann of EMPA gave an insight into nanoanalysis of textiles. Nowadays a wide range of methods – from scales and contact angle measurement to AFM (atomic force microscopy) – can be used to exhaustively analyse surfaces in the nanometer range and form conclusions that can be channelled into further development.
Promoting dialogue
«Today we have seen that the textile industry can still dream», said Karl Höhener, TEMAS CEO and a member of the TOP NANO 21 management team, «even if the global economic environment is speaking a different language». He underscored the importance of «opening up, improving products and developing new functions for the market». Nanotechnology is a tool in achieving this goal, but one that is still in the preliminary stages of its development. «But nanotech opens up an interesting new playing field for the textile industry – and particularly for SMEs».
Pascal Lorenzini, www.coteq.ch
Empa Contact:
Sabine Voser, Tel. +41-1-823 45 99