ArtSci exhibition at ETH Zurich
Creativity: the beautiful sister of science
The beauty of scientific results sometimes only reveals itself to a circle of experts. For the "ArtSci 2019" exhibition at ETH Zurich, however, researchers made the magic of the natural sciences comprehensible to a wider audience. Empa researchers presented three works of art, stressing that good research and creativity certainly benefit from each other.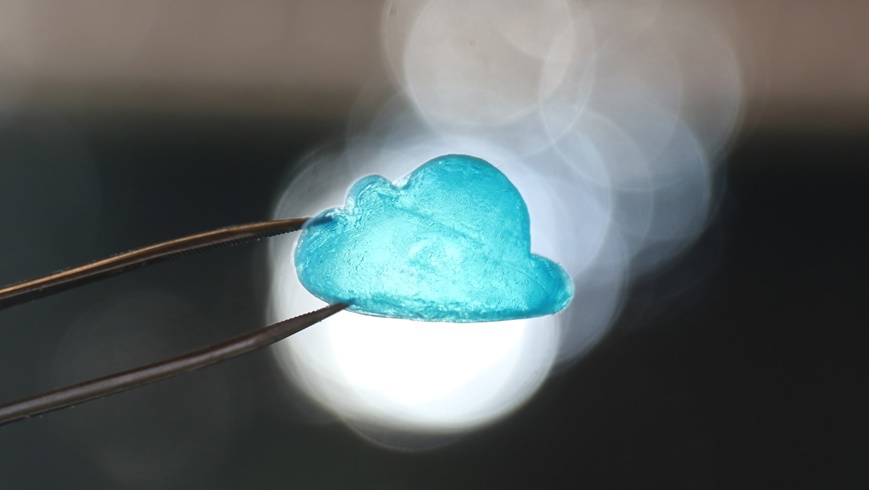 One might think that science and art lie at the opposite poles of our culture. "Art," as the German writer Johann Gottfried Herder defined it over 200 years ago, "originates from ability". And science? Can be learned, formulas can be copied from the blackboard, and recipes are cooked in the laboratory according to instructions. Talent is not what really matters. Or so it seems.
And yet, there are researchers who pause in their work, take a step back and recognize the beauty of an experiment, a result, a rendering. Breathtaking microscope images, fascinating atomic structures or elegant solutions can enchant even the most sober of scientists.
At this year's ArtSci, Empa scientists presented three examples of such chimeras from art and hard science. The art and science exhibition took place for the second time at ETH Zurich and presented the works of some 50 artists. The objects could be admired for two weeks, while the organizers made the exhibition an exciting event with workshops and guided tours. As some sort of conclusion, a panel of experts led by James Kirchner from ETH's Department of Environmental Sciences and media artist and ZHDK Professor Jill Scott discussed the interconnectedness of technology and aesthetics. Meanwhile, the audience awarded prizes to the works on display – and Empa came in first!
"The fruit spy who came in from the cold" by Thijs Defraeye, a researcher at Empa's "Biomimetic Membranes and Textiles" lab in St. Gallen, impressed visitors the most. Defraeye develops sensors for the food industry that enable optimum control of cold chain logistics. Since the sensors have to be an exact replica of the real goods being transported, the "fruit spy" was particularly suited to be "smuggled" into a painting by Paul Cézanne, with support from Empa's Communications team.
Romain Civioc from Empa's "Building Energy Materials and Components" lab also received an award for his installation "A glimpse of infinity". "I tried to capture the essence and beauty of nature and capture it through metallization and aerogel embedding", Civioc explains.
Deeptanshu Sivaraman and Michal Ganobjak, also from the "Building Energy Materials and Components" lab, presented "Frozen clouds". "The colored organic aerogel has very exceptional properties," says Sivaraman. "As it is an incredibly lightweight solid, the material can actually be described as frozen clouds." His colleague Michal Ganobjak is convinced that research can benefit from the arts. "An endless list of scientific facts is hard to understand. However, it is possible to merge complex facts into a single work of art and at the same time to represent reality truthfully," says the architect. "Art and science both strive to understand reality. They only differ in their sharpness of reproduction and in how they express reality," says Ganobjak. Both disciplines could, however, work together for a mutual benefit in order to present a more complete understanding of reality to a broader audience.
It is clear that at the interface of science, design and the arts, materials scientists are among the front runners. And really good research always requires a considerable amount of creativity in order to break new ground.
Kontakt
Dr. Andrea Six
Communications
Phone +41 58 765 61 33
andrea.six@empa.ch
---