NEST – Exploring the Future of Buildings
NEST accelerates the process of innovation in the building sector. In this modular research and innovation building of Empa and Eawag, new technologies, materials and systems are tested, researched, honed and validated in realistic conditions. The close cooperation with partners from research, industry and the public sector helps launch innovative building and energy technologies on the market faster.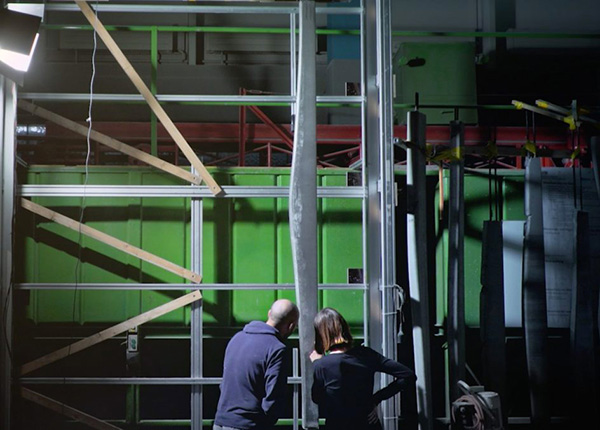 Insight into a development process
Researchers at ETH Zurich have further developed the robotic fabrication of concrete façade mullions for the construction of the DFAB HOUSE. Now they take a look back at this process.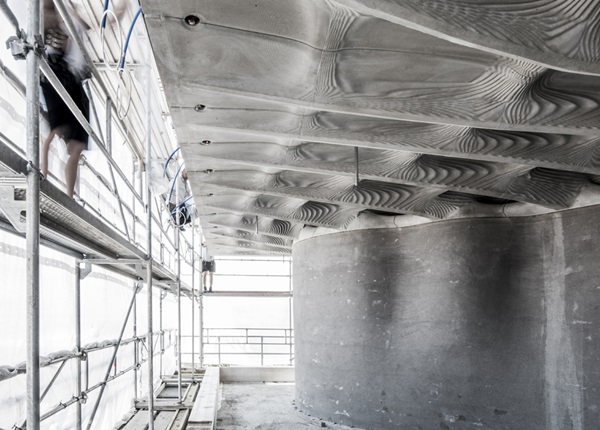 Robots working together to build DFAB HOUSE
In the Robotic Fabrication Laboratory of ETH Zurich, several robots collaboratively work together and manufacture the timber modules that will later be used in the DFAB HOUSE unit.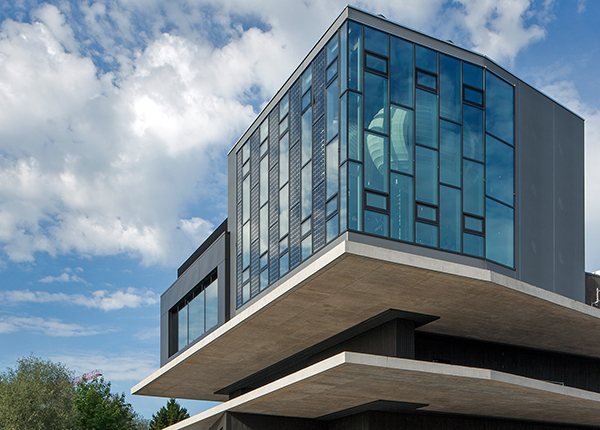 Solar Fitness & Wellness nominated for award
On 8 June 2018, the "Award for Marketing + Architecture" will be presented for the sixth time. Among the nominated projects is the NEST unit "Solar Fitness & Wellness". Vote for our project now!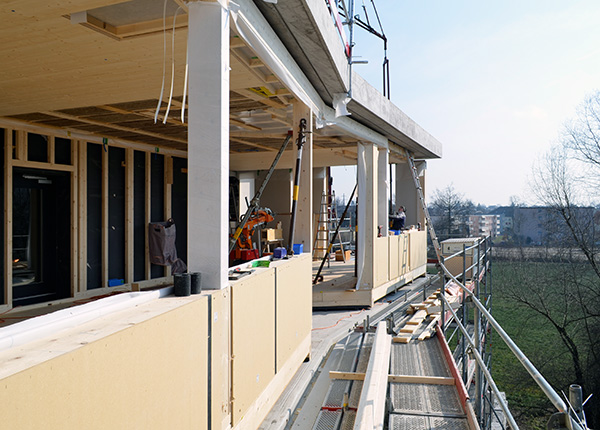 Construction start of the NEST unit SolAce
Since mid-February, the unit SolAce is being installed in NEST. The star of the unit is the façade, which is designed to ensure a positive energy balance of the combined living and working areas throughout the year.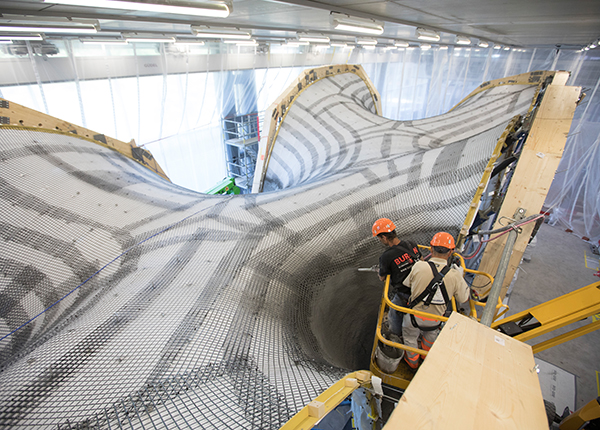 HiLo roof prototype passes field test
Researchers from ETH Zurich have built a prototype of the ultra-thin, curved concrete roof for the NEST unit HiLo using innovative digital design and fabrication methods.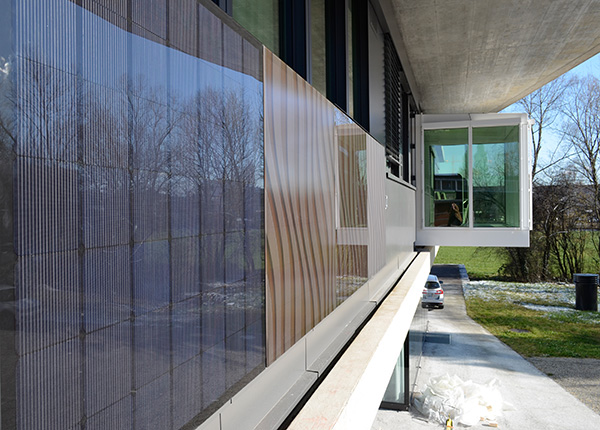 Coloured PV modules for Meet2Create
What influence do printed images on photovoltaic modules have on the electrical performance? The Lucerne University of Applied Sciences investigates this question with coloured PV modules at Meet2Create.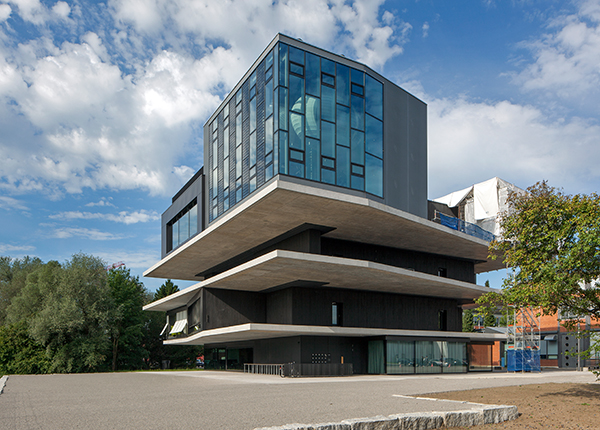 Sustainable wellness with solar energy
On 24 August 2017 the Solar Fitness & Wellness unit at NEST opened its doors. It's objective: to substantially reduce the energy consumption of wellness facilities, and to produce the remaining energy by itself.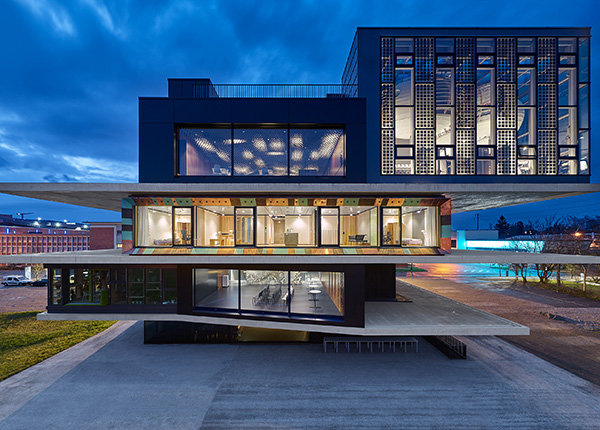 Building with waste and recycled material
On 8 February 2018, the Urban Mining & Recycling unit opened its doors. It is a residential module out of materials that can be fully reused, repurposed, recycled, or composted after deconstruction.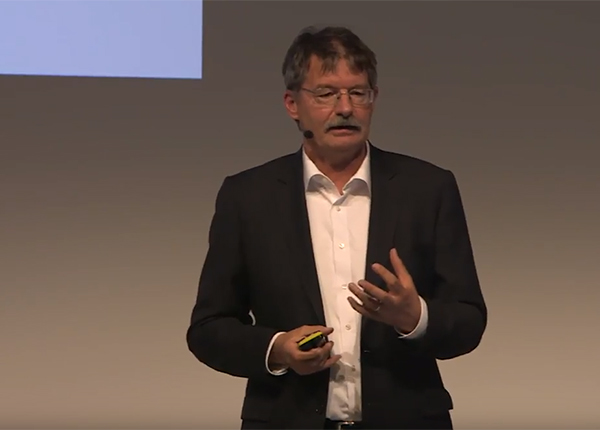 NEST in the words of the Empa Deputy CEO
At the ineltec in September 2017 Peter Richner, Empa Deputy CEO, presented how dreams can come true in NEST and gave an overview of the current status of the project (Video in German).